Juventus shares drop after Ronaldo rape allegation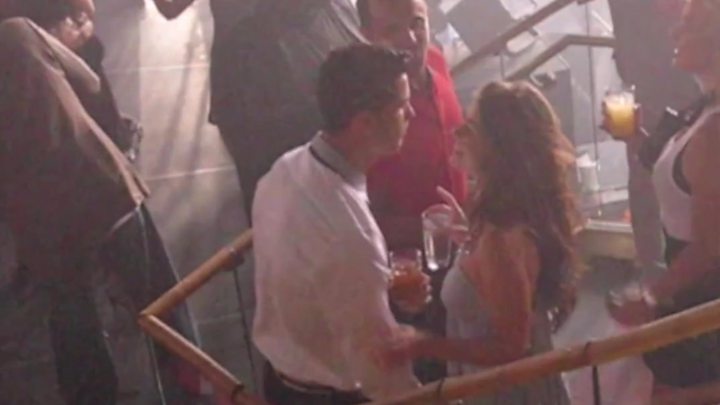 Italian football club Juventus' shares dropped sharply on Friday, after criticism of their handling of a rape allegation made against summer signing Cristiano Ronaldo.
He strongly denies the allegation which emerged in German media this week.
The club's share prices had hit record levels after Ronaldo joined in July.
But they have dipped since the allegation emerged against him on Tuesday - losing almost 10% of their value on Friday alone.
The club's social media accounts have been criticised for tweets they posted on Thursday.
In them they said the alleged events "dating back to almost 10 years ago" do not change their opinion of the player, who they described as a "great champion".
They then shared a video of him with the caption: "Juventus go for goal. Cristiano Ronaldo finds the target!"
Former England international and football pundit Gary Lineker described the series of posts as "awful".
Other users labelled the posts "abhorrent" and called for them to apologise, while other replies defended the posts.
What is Ronaldo accused of?
Kathryn Mayorga, a teacher from Nevada, came forward in German magazine Der Spiegel on Tuesday with an allegation against the Portugal international.
The 34-year-old alleges Ronaldo raped her in a hotel in Las Vegas in 2009 shortly after they met in a nightclub.
Her lawyers are seeking to void an apparent 2010 non-disclosure agreement she reportedly signed as part of an out-of-court $375,000 (£288,000) financial settlement with the player.
But the footballer "firmly" denies the allegation and has dismissed the article as "fake news". His lawyers also say they plan to sue the German publication.
Police in Las Vegas have said they have reopened their investigation into the alleged assault.
They said at the time of original reporting the victim did not provide police with the location of the incident or a suspect description.
What has the reaction been?
Ronaldo has been left out of Portugal's squad for games against Scotland and Poland, but Juventus manager Massimiliano Allegri said on Friday he was "ready to return to action" in a Serie A match against Udinese on Saturday.
The Italian side signed Ronaldo from Real Madrid for 112m euro (£99m; $130) in July - a move which helped the club's share price soar 180% to a peak of more than 1.80 euro a share in September.
By close of markets on Friday they had dropped to 1.19 euro following a 9.92% drop on Friday alone.
It comes after both EA Sports and Nike, who have lucrative sponsorship deals with Ronaldo, both said they were monitoring the situation closely.
Nike, whose contract with the player is worth a reported $1bn (£768m), said on Thursday they were "deeply concerned" by the "disturbing allegations".