Montserrat Caballé, Barcelona opera singer, dies at 85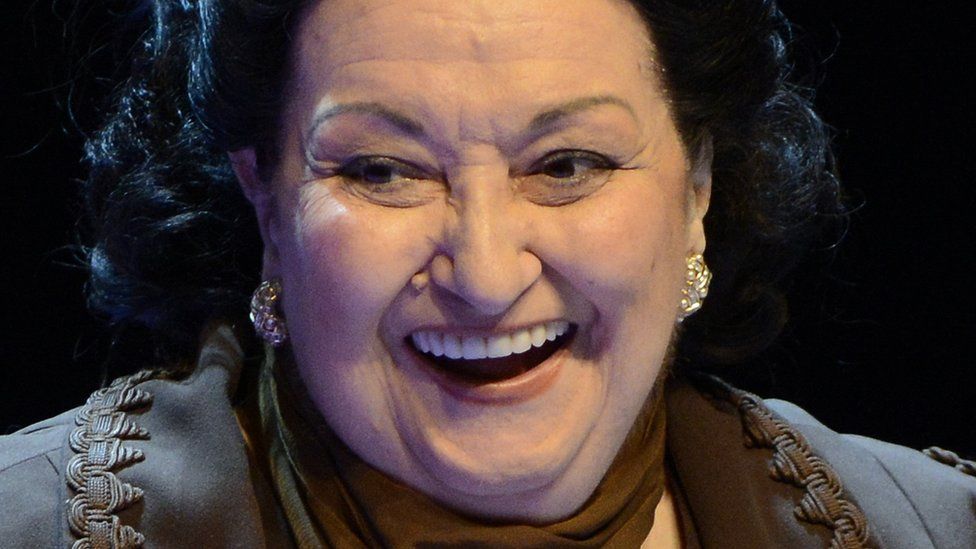 Opera singer Montserrat Caballé, whose duet with Freddie Mercury became the signature song of the 1992 Barcelona Olympics, has died aged 85.
She had been suffering from health complaints for some time and was admitted to hospital in Barcelona last month, according to news agency Efe.
Her career spanned 50 years.
She had stints with the Basel Opera and Bremen Opera before her international breakthrough in 1965 in Lucrezia Borgia at Carnegie Hall in New York.
She went on to perform with the Metropolitan Opera, San Francisco Opera and Vienna State Opera, appearing opposite the likes of Luciano Pavarotti and Placido Domingo.
The song Barcelona was first released in 1987 and later became an anthem for the city's 1992 Olympics, the year after Mercury died. Caballé sang at the opening ceremony with Domingo and José Carreras.
Montserrat Caballé was born in Barcelona, and at the age of nine was accepted for training at the city's Conservatori Liceu.
She graduated in 1953, and went to Italy, where she sang some minor roles.
Her career advanced rapidly after a successful appearance as Mimi in La Bohème at the Basel Opera. In 1965 she made a triumphant debut in the United States, taking over the title role - at short notice - of Donizetti's Lucrezia Borgia at Carnegie Hall.
Her performance brought widespread praise for the beauty of her voice and her dramatic interpretation, and established her as an international star.
The same year she appeared at Glyndebourne in Der Rosenkavalier and The Marriage of Figaro, but she waited another seven years for her Covent Garden debut - as Violetta in La Traviata.
A short but imposing figure, Caballé endeared herself to audiences around the world with her irrepressible personality. Her fans called her La Superba - the superb one.
Her career was dogged by ill health. In 1985 she spent three months in hospital with a brain tumour, and had treatment for heart trouble in 1993.
Spanish media say plans are being made for a funeral in Barcelona on Monday.