Brexit: Irish warn against backstop backtracking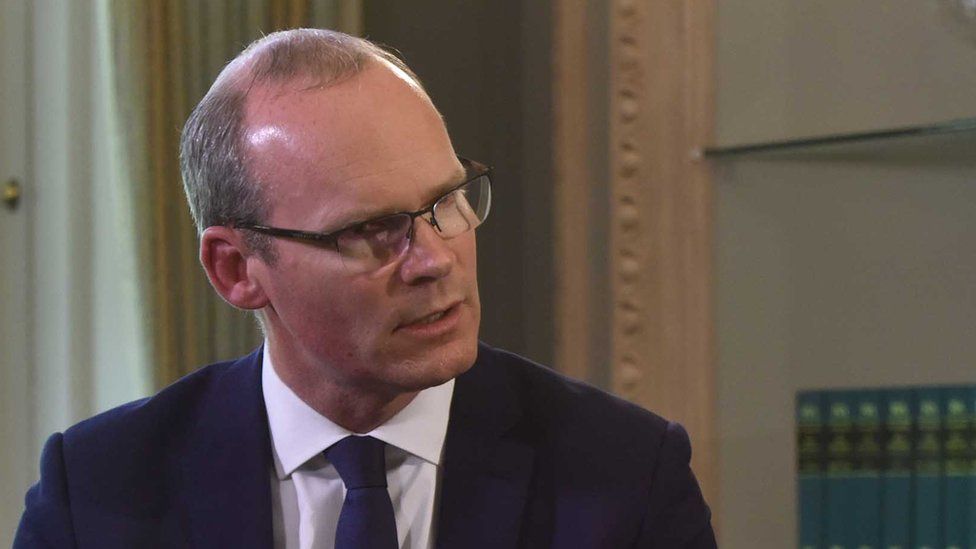 There will be no Brexit deal without the border backstop, Irish Foreign Minister Simon Coveney has said.
He said the British government had already agreed to a "legally operable backstop" and any attempt to renege on that now "is not going to fly".
The UK and the EU signed up to a backstop agreement in December 2017.
The backstop is a position of last resort, to protect an open border on the island of Ireland in the event that the UK leaves the EU without securing an all-encompassing deal.
The EU and UK both accept the need for such a measure to avoid a return to a hard border with the Republic of Ireland but disagree over how it should operate.
The EU proposed a backstop that would mean Northern Ireland staying in the EU customs union, large parts of the single market and the EU VAT system, while the rest of the UK left.
But British Prime Minister Theresa argues that separate status for Northern Ireland would threaten the "constitutional integrity" of the UK and proposed a backstop that would see the UK as a whole remaining aligned with the EU customs union for a limited time after Brexit.
Writing in the Sunday Telegraph, Mr Raab said Mrs May was now "considering extending the implementation period for a limited period of a few months, as an alternative to the backstop".
Mr Raab said the longer transition period should be negotiated instead of, not as well as, the backstop.
The article did not go down well in Dublin, where the foreign minister said: "There will be no withdrawal agreement without the backstop, end of story,"
According to the Irish Times, Mr Coveney said any attempt by the UK to move away from the backstop "is not going to fly with Ireland or the EU as a whole".
"Ireland wants a close future trading deal with the UK, but at this point the commitments already made need to be honoured," he added.
His colleague, Irish Minister for European Affairs Helen McEntee, said parts of the proposed withdrawal treaty which have already been agreed might be "reopened" if the UK reneged on its backstop commitments.
"I don't think in terms of the negotiation that you can go back and undo something that has been agreed on both sides and sets a new red line on something that has been already agreed in negotiations," she said.
"I don't think anyone can or should be able to do that."