Poisoned baby food: German jailed for attempted murder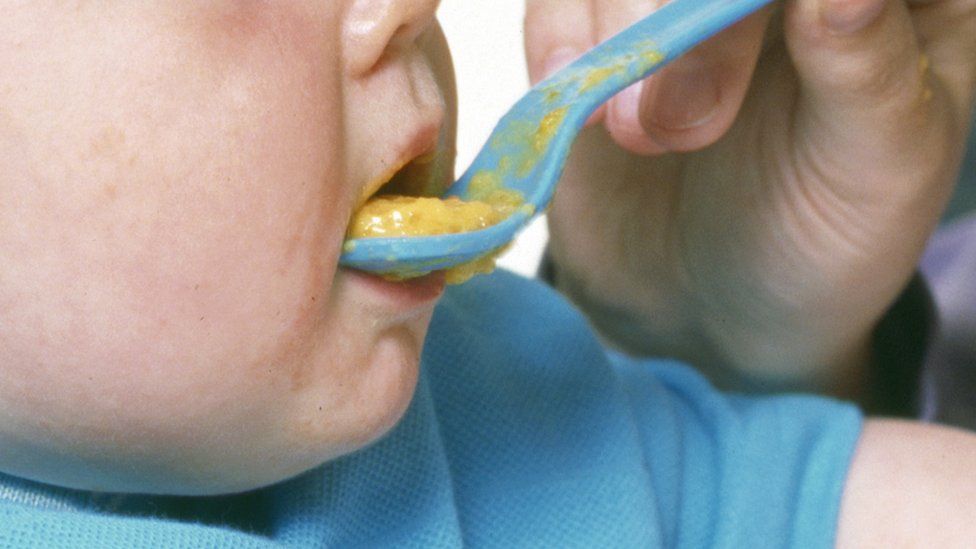 A man who contaminated adult and baby food in Germany has been sentenced to 12-and-a-half years in prison for attempted murder and extortion.
The 54-year-old admitted placing poisoned jars of food in supermarkets and blackmailing retailers by offering to identify items, local media report.
He targeted retailers in the southern city of Friedrichshafen last year.
The food jars contained enough ethylene glycol, an odourless toxic liquid, to kill a child, prosecutors said.
The colourless substance used for the contamination, which is an ingredient used in antifreeze, has a sweet taste and is known to attract children and animals.
As he appeared at the court in the town of Ravensburg on Tuesday, the man admitted sending threatening emails warning that food would be poisoned throughout Europe unless he received almost €12m ($13m; £10m).
However, his lawyer rejected the charge of attempted murder.
The man also claimed to have a borderline personality disorder and said that he had consumed alcohol and painkillers at the time of his actions. This was rejected as a defence by the court after a psychiatrist concluded that he was well enough to be held responsible for his crimes.
His actions last year led to a nationwide alert being issued after officials in the south of the country reported that food items had been tampered with. Authorities in the south-western state of Baden-Württemberg increased food safety checks as a result.
The chief prosecutor, Peter Vobiller, said it was a matter of "luck" and good policing that no child had been hurt.
The defendant has a week to appeal against the court's decision.