Clock changes: EU ministers say clock is ticking on daylight saving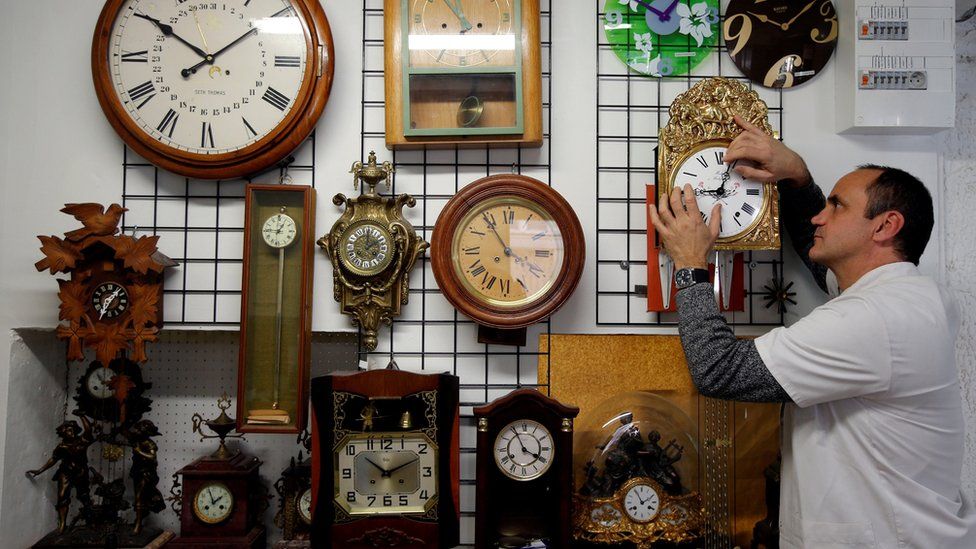 A majority of EU countries agree it is time to abolish daylight saving time but doing that would take more time.
In informal talks a day after clocks changed, transport ministers suggested the 2019 timetable to scrap seasonal clock changes was unrealistic, an official said.
It was arguably only a matter of time as an EU-wide survey found most people favoured scrapping daylight saving.
"If we aim to do this in 2019, as the [European] Commission suggested, this will not be supported by the majority of member states," said Austrian Transport Minister Norbert Hofer, who hosted his 27 EU counterparts in Graz.
Allowing until 2021 would help ensure the EU's three existing time zones did not become a more complicated patchwork, Mr Hofer said.
He also said the airline industry had told EU ministers it would need at least 18 months to prepare.
The UK, Sweden and Poland "were sceptical" of the European Commission's (EC) proposal, according to the Austrian minister.
The plan to stop changing Europe's clocks in October 2019 is a signature policy of EC President Jean-Claude Juncker, announced last month.
Monday's meeting has no binding power on the proposed legislation which could be passed next April - so it is only a question of time before Europeans stop changing their clocks.