Denmark accuses Iran of activist murder plot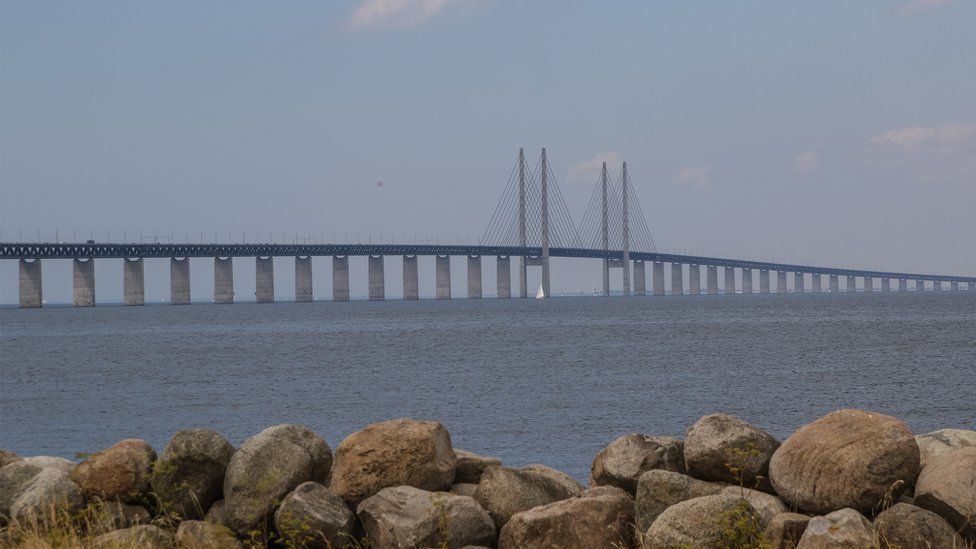 Denmark has accused Iran's intelligence agencies of planning to assassinate an Iranian activist on Danish soil.
The target was believed to be a member of an Arab separatist movement, Denmark's intelligence service said.
Denmark has recalled its ambassador from Tehran and is consulting other EU countries about imposing new sanctions against Iran.
A massive police operation in Denmark last month linked to the case led to the bridge to Sweden being closed.
Iran has dismissed Denmark's allegations.
Danish Prime Minister Lars Lokke Rasmussen described the alleged planned assassination by Iran of an exiled separatist leader in Denmark as "totally unacceptable"
The Iranian ambassador to Copenhagen was summoned to the foreign ministry over the allegations.
A Norwegian citizen of Iranian origin was arrested in Sweden on 21 October in connection with the alleged plan. The man denies the charges.
On Tuesday, Danish intelligence chief Finn Borch Andersen confirmed the measures had been taken to prevent the alleged plot.
The alleged target was meant to be a senior member of the Arab Struggle Movement for the Liberation of Ahvaz (ASMLA), Mr Andersen said. The group seeks a separate state for ethnic Arabs in a region of western Iran.
That attack was claimed by a different Arab separatist group and the Islamic State group.
What has the response been?
An Iranian foreign ministry spokesman said such "biased reports" and allegations pursued "the enemy's plots and conspiracies" to harm the developing relations between Iran and Europe, according to Tasnim news agency.
Mr Rasmussen said, after a meeting with his British counterpart Theresa May in Oslo, that he appreciated her support.
"In close collaboration with UK and other countries we will stand up to Iran," he tweeted.
Foreign Minister Anders Samuelsen said Denmark would discuss further actions with European partners in the coming days.
The US Secretary of State, Mike Pompeo, congratulated Denmark on arresting "an Iranian regime assassin".
We congratulate the government of #Denmark on its arrest of an Iranian regime assassin. For nearly 40 years, Europe has been the target of #Iran-sponsored terrorist attacks. We call on our allies and partners to confront the full range of Iran's threats to peace and security.

— Secretary Pompeo (@SecPompeo) October 30, 2018
On Friday, France expelled an Iranian diplomat over a bomb plot against a rally organised by Iranian opposition groups, diplomatic and security sources said.