Vincenzo Iaquinta: Ex-Juventus star jailed in mafia case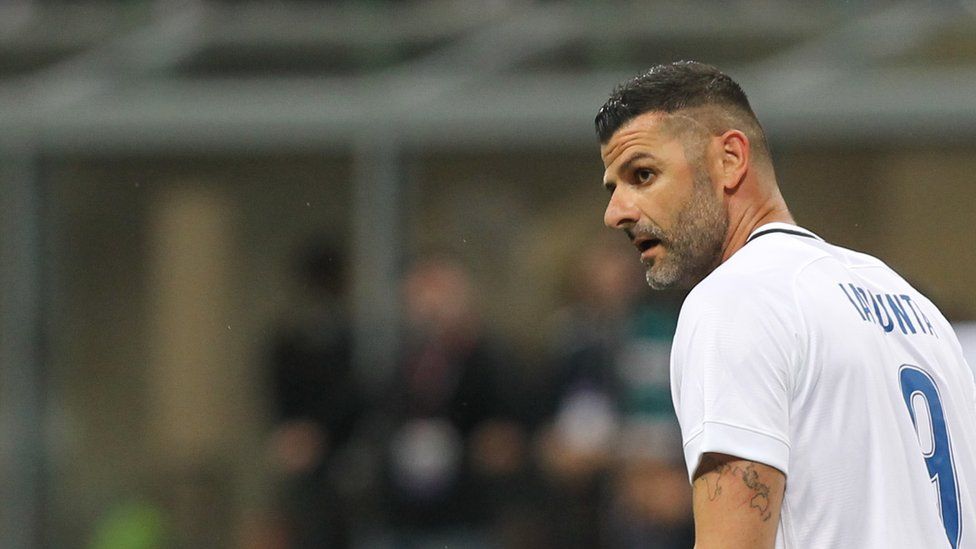 Former Juventus and Italy footballer Vincenzo Iaquinta has been sentenced to two years for firearms offences as part of a large mafia trial.
The 38-year-old, who was part of Italy's winning World Cup team in 2006, was one of 148 people standing trial for alleged links to the 'Ndrangheta, a major southern Italian mafia network.
The judge dismissed those charges against him, but his father was found guilty and jailed for 19 years.
More than 120 others were found guilty.
The court ruled that Iaquinta illegally passed two guns to his father - who at the time was under a court order banning him from keeping firearms.
"Ridiculous, shame," Iaquinta and his father shouted as their sentences were announced.
Under Italian law, defendants are allowed to appeal twice before a sentence is confirmed and even if that were to happen, it is unlikely that Iaquinta would have to serve jail time, Reuters reports.
The trial was the largest of its kind to take place in northern Italy.
The 'Ndrangheta has around 6,000 members, according to FBI estimates, and is active in Calabria - one of Italy's poorest regions.
The mafia is believed to control up to 80% of Europe's cocaine trade.