Man jailed for 'horrific' Dublin rapes of Spanish teen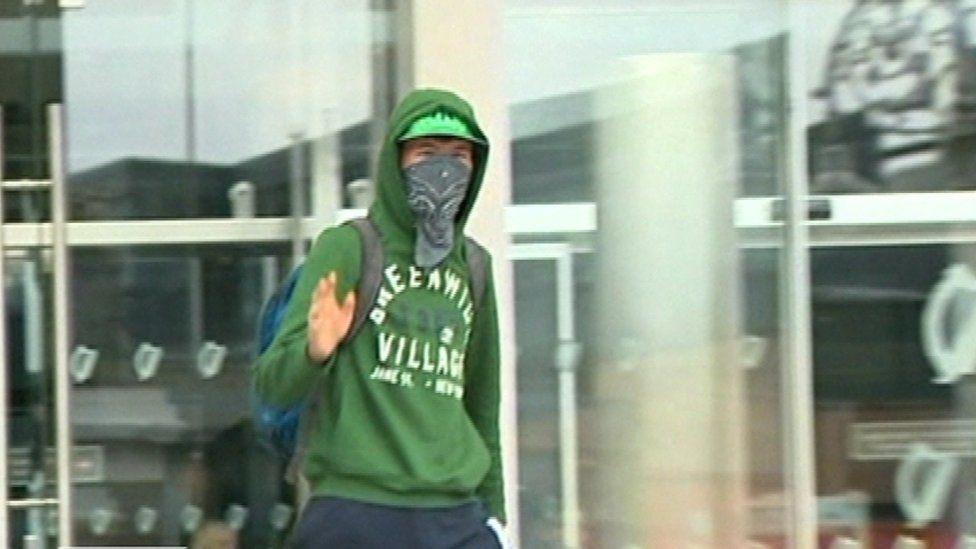 A 25-year-old man has been sentenced to 14 years in prison for what a court described as the "horrific" rapes of a Spanish teenager in Dublin last year.
Eoin Berkeley pleaded guilty to three counts of rape.
He also threatened to kill the then 18-year-old woman and falsely imprisoned her during an ordeal which lasted 21 hours on 15 and 16 July 2017.
The young woman, who was in Dublin to learn English was described as "innocent and naive".
She had met Berkeley on Eden Quay in Dublin city centre on 15 July last year and he offered to show her the beach.
He instead took her to a derelict factory site in south Dublin.
The court in Dublin heard that over 21 hours, he raped her on three separate occasions and throttled her on several occasions.
He said he had already killed six people and she would be next.
The first incident of rape involved 19 instances of violence or threats of violence.
Mr Justice Michael White said that after this rape, she was "so terrorised" that she "effectively became a prisoner" for 21 hours.
The court was told Berkeley had used "blood curdling threats", which she believed would be carried out.
When the woman eventually escaped, she rang her father in Spain and found help at a nearby house.
Mental health difficulties
In mitigation, the judge said he had to take into account the tragic history of Eoin Berkeley and his mental health difficulties.
Berkeley was taken into care at about 15 months old and placed into various care settings. He was expelled from school at the age of 12 for "extreme violence" and never returned or worked.
When the doctor examining him tried to carry out certain psychological tests, Berkeley became aggressive and agitated and threatened the doctor with physical harm.
Mr Justice White said he was not optimistic about the prospects of rehabilitation.
The doctor found Berkley had a significantly compromised development and suffered from a severe personality disorder.
The judge imposed a total sentence of 14 years and a period of three years post-release supervision.