Gareth Hutch murder: Three found guilty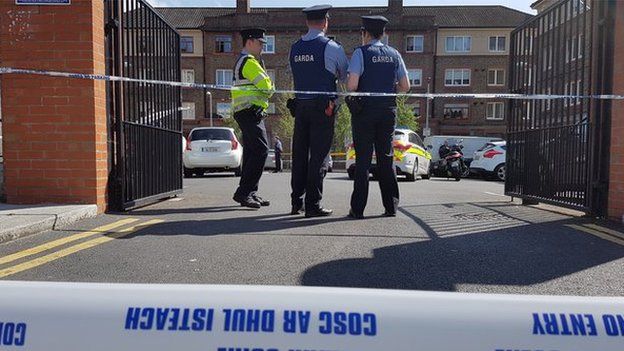 Two men and a woman have been convicted of the murder of Gareth Hutch, who was killed in Dublin's north inner city two and half years ago.
The 35-year-old was shot four times at the Avondale House flats complex on North Cumberland Street on 24 May 2016.
He was the nephew of Gerry Hutch, known as 'The Monk'.
Jonathan Keogh from Gloucester Place, Thomas Fox, and Regina Keogh with an address at Avondale House on Gardiner Street denied the murder.
Fox was also found guilty of the unlawful possession of a firearm.
Mr Justice Hunt said the court was satisfied that Jonathan Keogh was the man who fired the shots in a "callous and cold-blooded manner".
He added that he was involved in almost every aspect of the planning of the murder.
The prosecution alleged that Fox was the getaway driver but was also "instrumental" in planning the attack.
In delivering the verdict, Mr Justice Hunt said it was with reluctance that the court was convicting Regina Keogh of murder.
The judge said while she is a person of good character, the conviction was the result of her involvement in her brother's affairs.
Mr Justice Hunt said Regina Keogh had "colluded to provide intentional and substantial assistance" in the killing of Gareth Hutch.