Scouting Ireland review uncovers alleged child abuse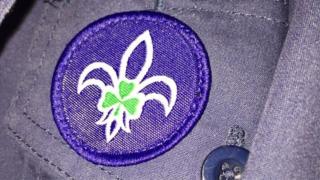 A review has found evidence of more than 100 alleged child abuse victims at Scouting Ireland.
Katherine Zappone told an Oireachtas committee that an audit by an independent consultant uncovered evidence of 71 alleged abusers.
Most of the cases occurred between the 1960s and 1980s.
Ian Elliott, engaged by Scouting Ireland to examine past child protection files, said they were not contained to the Republic.
Some were in Northern Ireland and overseas, he said.
Ms Zappone said Ian Elliott's review was "based on his work to date and the numbers may change".
She said it was "devastating".
"I find it extremely distressing as the minister to have received that information," she added.
Ms Zappone told the Committee on Children and Youth Affairs that she had been informed of the cases on Tuesday night.
She said none of the alleged abusers were still working with Scouting Ireland and the child protection agency Tusla and the gardaí had been informed in light of alleged abusers who are still alive.
Mr Elliot told the committee that 14 of the alleged perpetrators had multiple victims.
He added that he did not think the figure of 108 would be the final figure.
A serious perpetrator has been discovered, said Mr Elliot, and there was no awareness in the organisation that this person was a perpetrator. There was no file for this person.
The committee heard that an increasing number of alleged victims were coming forward and talking to them and had confidence in the process.
He said "although some of the perpetrators may be dead, most of the victims are alive".
'Very significant human suffering'
Mr Elliot told members to think of the figure of 108 alleged victims in human terms rather than numerical terms.
"That is 108 people who have suffered, who are suffering today as a result of situations they should never have been exposed to," Mr Elliot said.
"Very significant human suffering has taken place here," he said.
Scouting Ireland chairwoman Aisling Kelly apologised for the "hurt" caused as a result of "poor practice".
"When we last appeared before this committee, an apology was offered for the hurt that has been caused as a result of poor practice on the part of those involved in scouting.
'Radical governance change'
"Some of this occurred many years ago but the effects are still causing distress today," she told the committee.
"I want to reiterate that apology and add to it our sincere regret for what has happened, and our absolute determination to learn from those mistakes and make Scouting Ireland today as safe an environment as we can create for all of our members."
Ms Kelly said the organisation had undergone a "radical governance change" and was "working hard" to establish the full extent of the knowledge that exists in relation to the abuse.
A new board was elected for Scouting Ireland in October.
Ms Zappone also acknowledged the "extraordinary work" that does go on in the organisation.
"I've seen that first-hand throughout the country and the work that's gone on in supporting the children and young people and the volunteers and how important that is," she said.
"I want to assure people that I want to continue to support that."
However, she added that in light of the information she would be monitoring the situation.
The review is not yet complete.