Husky: Russian rapper jailed for street gig after venue ban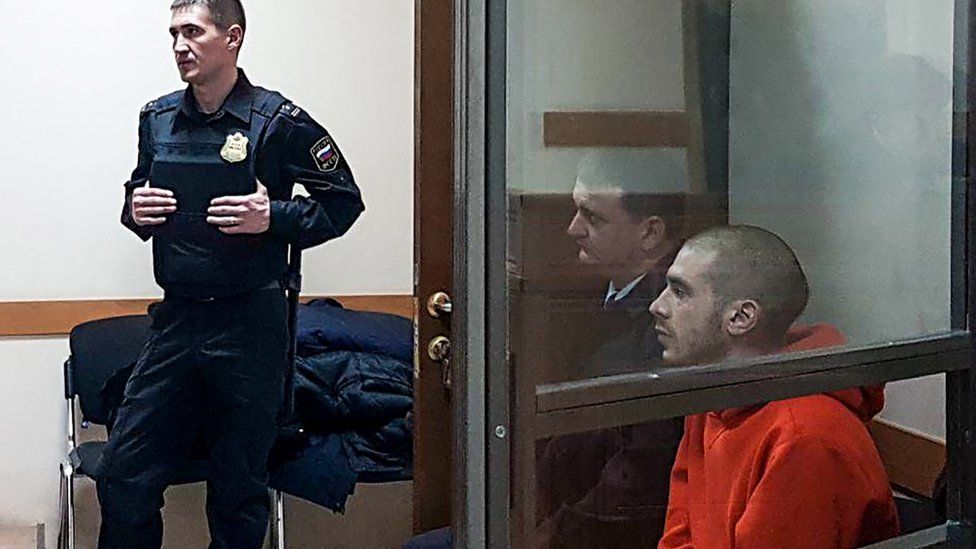 One of Russia's most popular rappers has been jailed for 12 days after he defied a ban and performed to fans from the roof of a car.
Dmitry Kuznetsov, better known as Husky, staged the impromptu gig in the southern city of Krasnodar on Wednesday after an official concert was cancelled under pressure from the authorities.
Prosecutors had warned the venue that the event contained "extremism".
Husky was convicted of hooliganism, Kommersant newspaper reported.
In court, the rapper said fans had asked him to sing in the street and he had felt a responsibility to those who had bought tickets.
Husky has gained a huge following on social media but his music has often fallen foul of the authorities.
Footage posted on social media showed police detaining Husky as he stood on the car and rapped to chanting fans. The crowd booed and jeered as he was bundled away.
According to reports, the Krasnodar Arena Hall where the Husky concert was originally planned cancelled the event after prosecutors warned against "the inadmissibility of extremist activity".
Husky then tried to perform at a club but the power was switched off, Kommersant said. He and his fans then moved into a nearby street, where police moved in.
The rapper recently said in a social media post that venues in several cities were being put under pressure to cancel his concerts.
Husky's lyrics are known for mocking Russian authorities and one of his earliest songs openly criticised President Vladimir Putin.
However, he is also reported to have shown support for Russian-backed rebels in eastern Ukraine.
Dmitry Kuznetsov was born in 1993 in Ulan-Ude in eastern Siberia. His 2017 album, Favourite Songs of (Imaginary) People, has become one of the most popular releases in Russia.