Gaelic games given protected status by UNESCO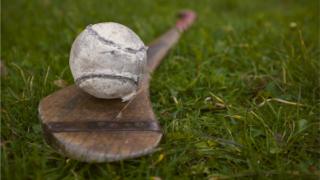 Gaelic games hurling and camogie have been recognised as protected cultural activities by UNESCO.
The games, which are among the oldest and fastest field sports in the world, were chosen after a lengthy process.
They are now inscribed on the representative list of the intangible cultural heritage of humanity.
UNESCO said that hurling is "an intrinsic part of Irish culture" which promotes health and wellbeing, inclusiveness and team spirit.
As an intangible cultural heritage activity, hurling joins uilleann piping, which was last year added to the list.
'Historic field game'
Camogie, considered by UNESCO "a form of hurling played by women", is also protected under its new status.
The organisation describes both games as "a field game played by two teams which dates back 2,000 years and features strongly in Irish mythology, most notably in the epic saga of Cú Chulainn".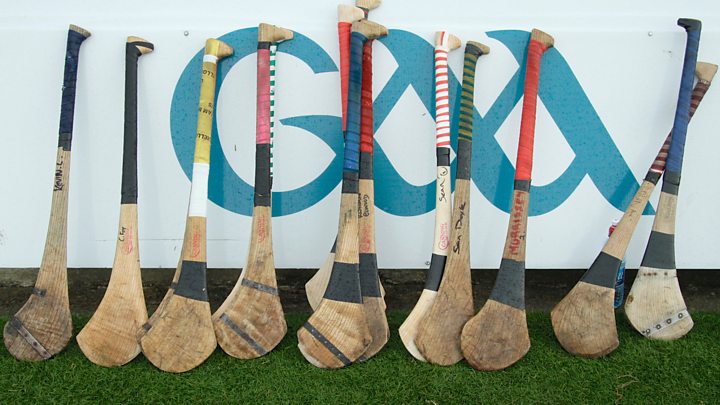 "Today, the skills are promoted and transmitted through coaching and games in schools and clubs," it said.
"As the custodians of hurling, the Gaelic Athletic Association (GAA) and the Camogie Association, both volunteer-led organizations, play a central role in transmitting the skills and values associated with hurling."
What else is on the intangible heritage list?
Shadow play, a traditional art consisting of handmade puppets moving behind a thin translucent curtain or screen inside a dark theatre, now practised mainly in Damascus.
Picking of iva grass on Ozren mountain in Bosnia and Herzegovina.
Beer culture in Belgium.
Yoga in India.
The Portuguese cowbell.
Ireland's Minister for Culture, Heritage and the Gaeltacht, Josepha Madigan, welcomed the news.
Taoiseach (Irish Prime Minister) Leo Varadkar noted in a tweet that UNESCO's intangible heritage list also includes reggae music.