Notre-Dame fire: Paris surveys aftermath of cathedral blaze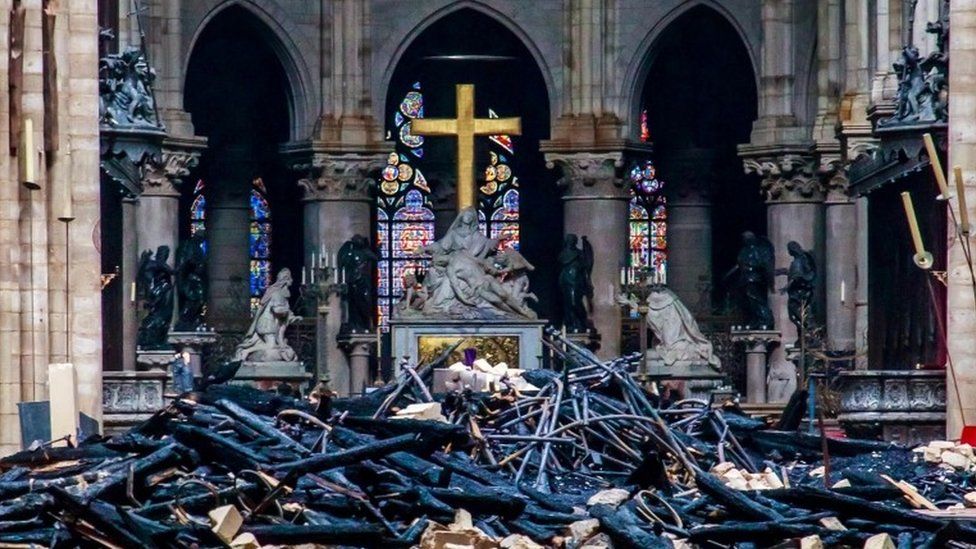 Parisians are examining the full extent of a massive fire at Notre-Dame cathedral.
The fire, which brought down the spire and roof, was declared under control almost nine hours after it started.
President Emmanuel Macron has vowed to rebuild the 12th Century cathedral, describing the blaze as a "terrible tragedy". Hundreds of millions of euros have already been pledged.
Images from inside and outside the cathedral show the extent of the damage.
All images subject to copyright