Eiffel Tower climber in custody after reaching top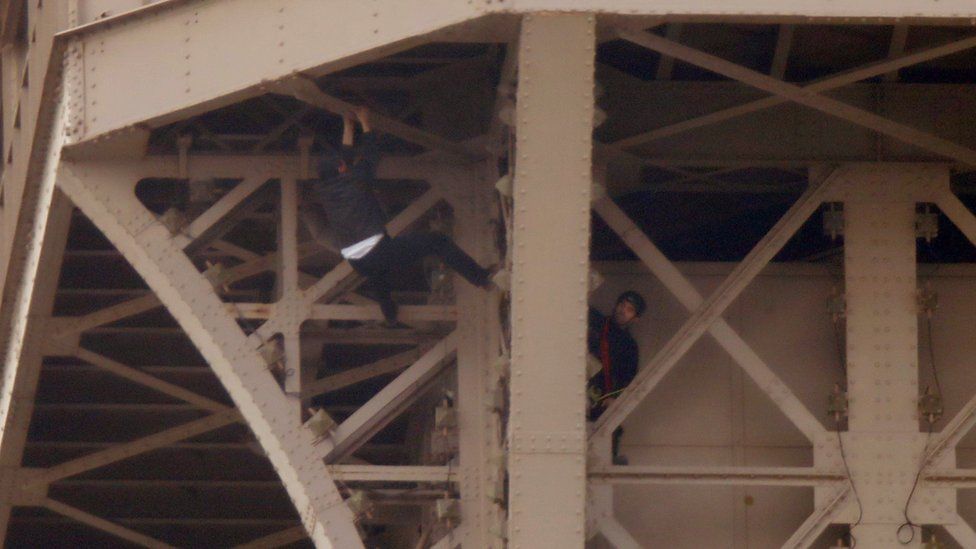 A man who climbed the Eiffel Tower on Monday was taken into custody by police after reaching the top.
The tower and the esplanade at its base were closed after the man was spotted scaling the structure in the afternoon.
Video footage showed him close to the observation deck at the top of the tower. His motivation for climbing the 1,000ft (300m) tower was unclear.
The man, who has not yet been identified, clung to the Parisian landmark for more than six hours.
An Eiffel Tower spokeswoman told Reuters: "The man entered the tower normally and started to climb once he was on the second floor."
Streets surrounding the landmark were cleared and closed to the public.
The first two floors of the tower can be reached by lift or stairs, but to go higher than that visitors need to take a lift.
The tower will reopen to the public at 09:30 local time on Tuesday.