In pictures: Europe's June 2019 heatwave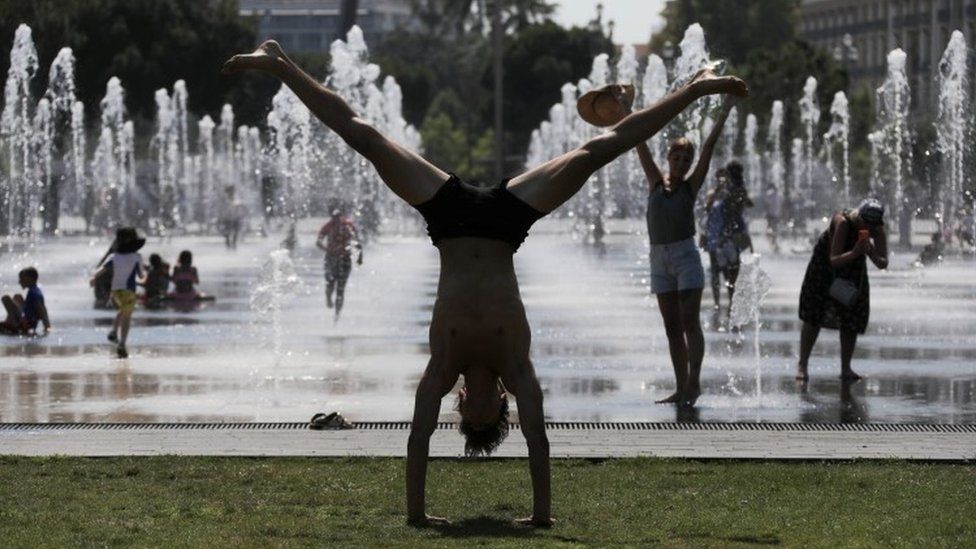 People across Europe are searching for ways to keep cool amid soaring temperatures.
A heatwave - caused by a plume of hot air from the Sahara, according to meteorologists - is sweeping parts of the continent, with Germany, Poland and the Czech Republic seeing their highest ever June temperatures on Wednesday, and intense heat in the southwest on Thursday.
As temperatures topped 40C (104F) in some parts of northern Spain, the region of Catalonia's worst wildfires in 20 years seemed likely to spread rapidly.
It looks likely it will get hotter still, with possible record temperatures in France in the coming days.
All pictures subject to copyright