Pregnant woman killed by dogs in France during hunt in forest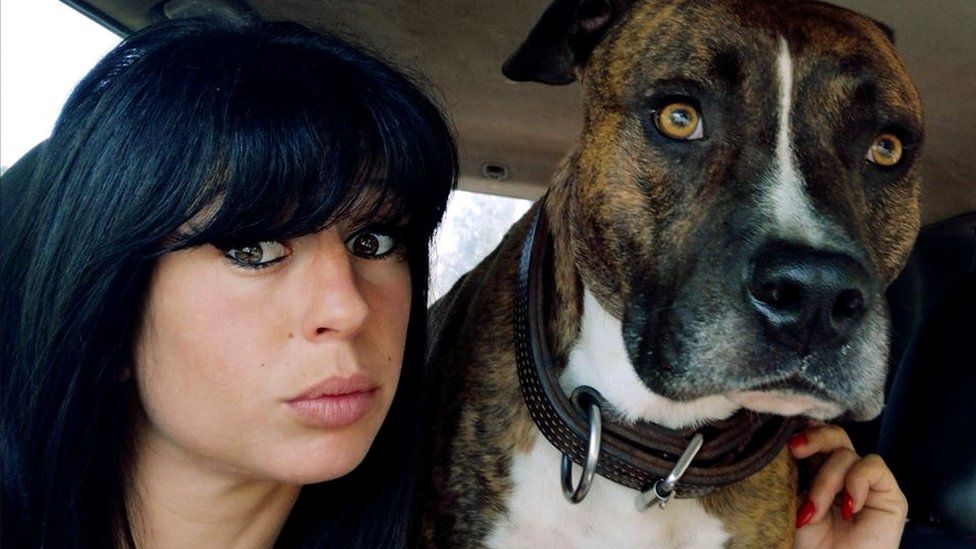 A pregnant woman has been killed by dogs in a forest in northern France where a hunt with hounds was taking place, investigators have said.
The body of Elisa Pilarski, 29, who was walking her own dogs, was discovered near the town of Villers-Cotterêts.
She died after "several dog bites to the upper and lower limbs and the head," prosecutor Frédéric Trinh said.
Police said they were carrying out tests on 93 dogs and that they had opened a manslaughter investigation.
The tests, comparing fresh DNA samples with those taken from Ms Pilarski, will try to establish which animals were responsible for the attack and who they belonged to.
Five dogs belonging to Ms Pilarski, who was reportedly six months pregnant at the time of her death, were among those being tested.
A post mortem examination showed that the victim had suffered dog bites to the head, torso and arms, causing a severe haemorrhage and massive blood loss.
What happened in the forest?
According to the prosecutor's office, Ms Pilarski was out walking in Retz forest, about 50 miles (80km) north-east of Paris, on Saturday when she phoned her partner, Christophe, to tell him she was worried that a pack of dogs was about to attack her.
He then made his way to the area, where he later found her body, reportedly after following the distressed cries of at least one of her dogs.
"I looked for her, I saw her 4x4... I walked towards a ravine, but about 30 dogs arrived so I moved away," Christophe told French broadcaster BFMTV. He added that Ms Pilarski appeared to be covered in bites and some of her clothes had been torn off, exposing her stomach.
The couple shared a home near the forest and after discovering Ms Pilarski's lifeless body, Christophe asked a neighbour for help, who then called the police.
Ms Pilarski's death occurred between 13:00 and 13:30 local time (12:00 and 12:30 GMT), according to the post mortem report.
The pack of hounds was out hunting deer in the forest, the local newspaper Le Courrier Picard reported on Tuesday.
The actor Brigitte Bardot, who is president of an animal welfare foundation, called on French authorities to immediately suspend "all hunt authorisation for this season".
But the French hunting association insisted there was no evidence of "the involvement of hunting hounds in the death of this woman".
Retz forest surrounds the small town of Villers-Cotterêts and covers more than 13,000 hectares (50 sq miles). It is home to an array of wildlife, including red deer, roe deer and foxes.
You might also be interested in: