Czech fire: Eight killed at disabled people's home in Vejprty
At least eight people have been killed after a fire broke out at a disabled people's home in the Czech Republic.
Thirty others were injured in the incident in the western town of Vejprty, on the border with Germany.
The fire has been put out by Czech crews, who were helped by German rescuers.
Local authorities said the blaze started in one room and spread to two others in the home, but the cause is not yet clear.
At least three people remain in hospital, two in serious condition.
"It is, for our city, a great tragedy because clients of the home... are part of our city," said Vejprty Mayor Jitka Gavdunova.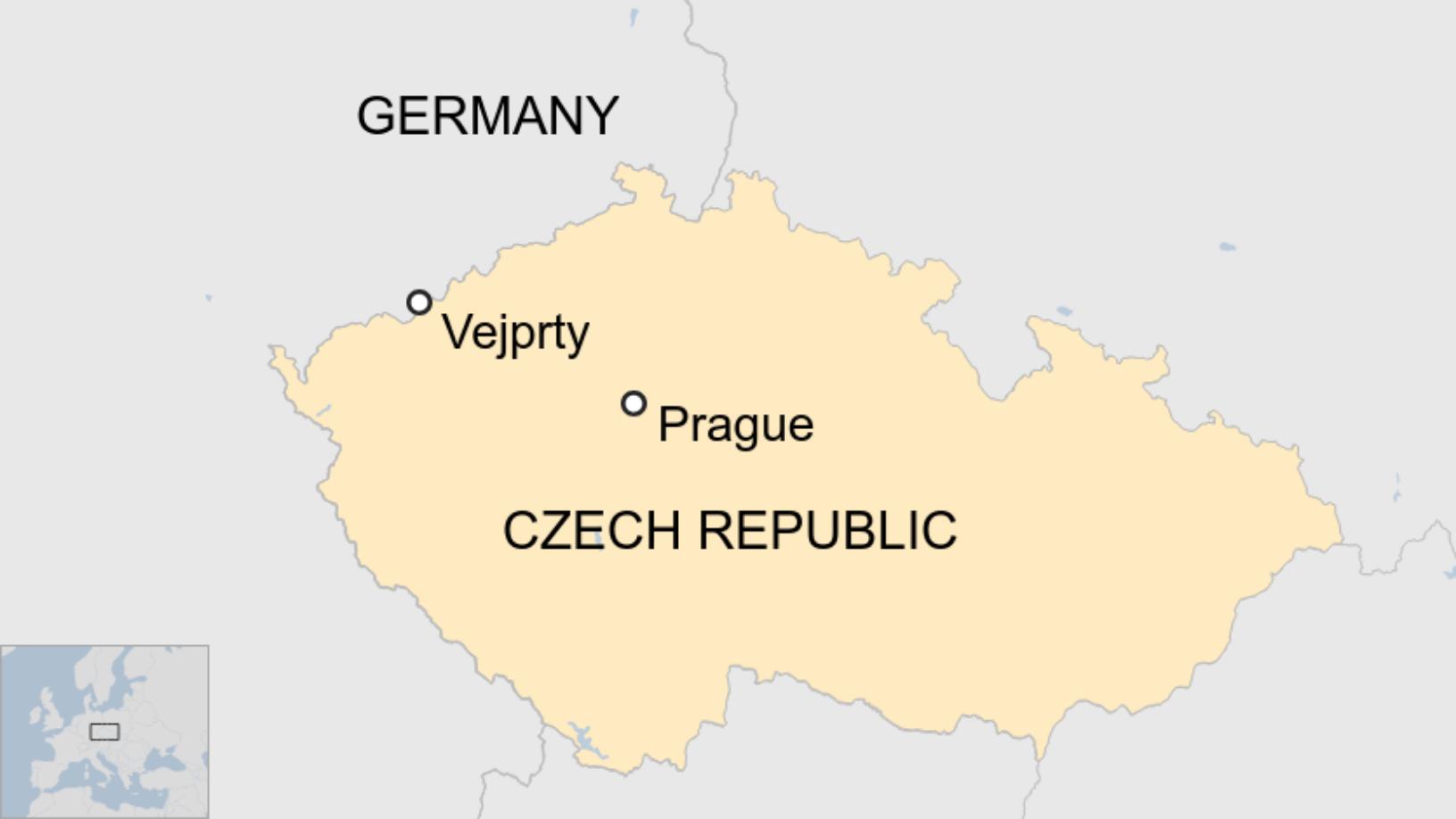 The building housed 35 people, mostly men with mental disabilities, and is located some 100km (60 miles) north-west of the capital, Prague.
A fire was first reported at 04:49 (03:49 GMT), said emergency services spokesman Prokop Volenik.
Firefighters were at the scene within 10 minutes and the blaze was put out after around two hours.
Eight residents died from smoke inhalation. Poor weather also hampered efforts to transport the injured by helicopter.
The site is close to the Czech Republic's border with Germany, and two German medical teams assisted with the operation.
Ms Gavdunova said fire protections in the building were above legal standards, and that smoke detectors were installed although they are not required by law. But no detectors were present in the area where the blaze began.
The mayor added that some residents tried, unsuccessfully, to set the home on fire in the past and that the facility was understaffed.
Survivors have been moved into temporary houses within Vejprty, and emergency funding for them is being arranged by local authorities.
Minister of Labour and Social Affairs Jana Malacova has pledged government assistance with reconstruction of the facility. She has also pledged to amend Czech law on personnel standards for disability care.
"We want there to be a maximum of 13 clients per carer. I think it will help a lot in such critical situations," Ms Malacova told local media.
It was the second most deadly fire in the Czech Republic since 1990. Nine homeless people died in a railway building fire in the capital, Prague, in 2010.