Coronavirus: Seven new cases in Republic of Ireland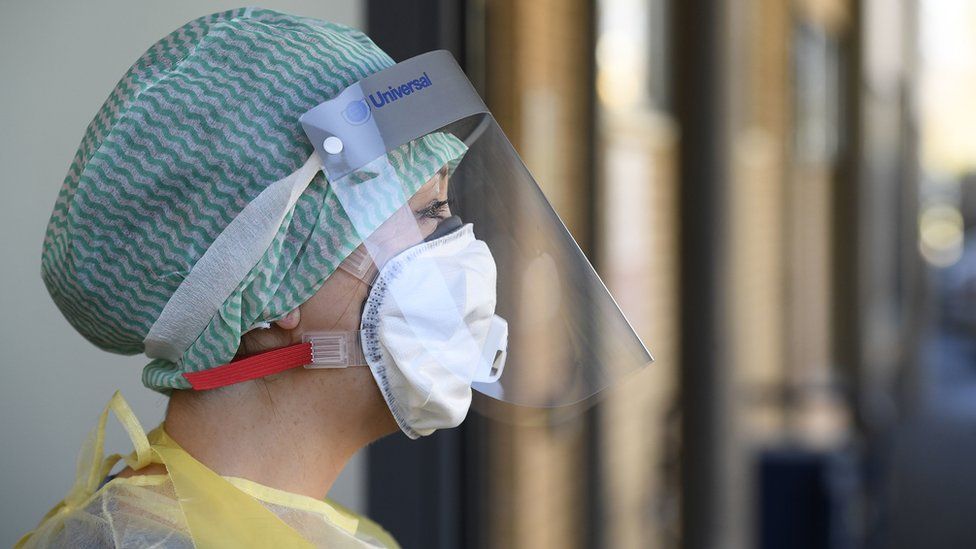 Seven new cases of coronavirus have been confirmed in the Republic of Ireland.
It brings the total number of diagnoses on the island of Ireland to 16, with three of those in Northern Ireland.
Four of the new cases are males who had returned to Ireland from northern Italy, while two cases are women who are believed to have been in close contact with someone who had the virus.
Another male contracted it through "community transmission" in Cork city.
Late on Thursday night, Trinity College in Dublin told its students it had been informed of a case of coronavirus within the university.
In an email seen by BBC News NI, Trinity College provost Prof Dr Patrick Prendergast told staff and students that parts of the university had closed to allow them to be cleaned.
He added: "The rest of the university is open and operating as normal."
The case in Cork is linked to the city's University Hospital, where a crisis management team has been set up to handle the virus.
The hospital has closed to visitors, cancelled outpatients' appointments and asked some staff to stay at home and self-isolate.
All outpatient appointments in CUH have been cancelled for tomorrow Friday 6th March - patients will be contacted and rescheduled as soon as possible. Strict visiting restrictions remain in place. We apologise for any inconvenience caused.

— Cork University Hosp (@CUH_Cork) March 5, 2020
The country's chief medical officer Dr Tony Holohan said the case in Cork was the first instance of community transmission in the country.
"We're not able to explain how that person picked up the infection - they hadn't been to an infected area," he told Irish national broadcaster RTÉ.
"We haven't been able to identify contact with a confirmed case.
"This is a pattern that has been seen across a number of countries that have had unexplained cases occurring in the country.
"It's part of the progression we would expect."
Dr Holohan said the issue of coronavirus in Ireland was a "rapidly evolving situation".
"Ireland remains in containment phase," he said.
"Public health doctors are working hard to ensure our containment measures are operating effectively."
In an attempt to prevent further spread of the virus, Irish health officials are working to identify people who had contact with the latest patients.
Dr Sarah Doyle of the Health Service Executive (HSE) said the public had to play their part in containing the spread of the virus.
"We expect that this novel coronavirus will be spreading within our communities within weeks so everybody needs to get ready," she said.
The HSE said healthcare professionals should not return to work for 14 if they had returned to Ireland from a part of the world affected by the virus.
Speaking in the Dáil on Thursday, Taoiseach (Irish Prime Minister) Leo Varadkar said employment laws may have to be enhanced to encourage people to self-isolate when asked to do so.
What do I need to know about the coronavirus?