Coronavirus: Tighter restrictions announced for Donegal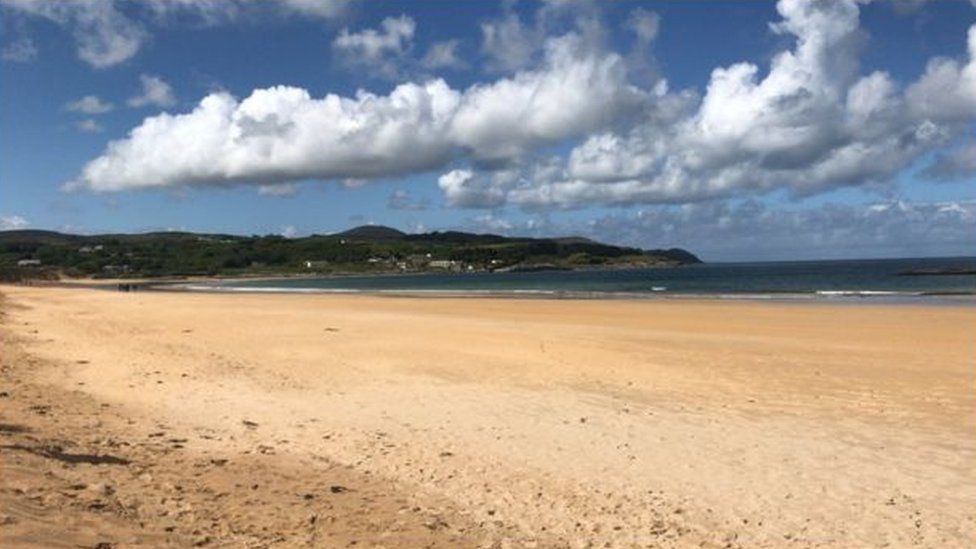 Tighter Covid-19 restrictions will come into force in County Donegal in an effort to stem rising levels of coronavirus.
The Irish cabinet agreed to move the county to level three restrictions from midnight on Friday until 16 October.
The new rules are based on recommendations from public health officials at the National Public Health Emergency Team (NPHET).
Donegal was previously on level two of the country's five-level alert system.
The restrictions imposed in Donegal differ from the rules introduced in Dublin last week, whereby pubs which do not serve food will be allowed to stay open but will only be allowed to serve a maximum of 15 people and they must be seated outdoors.
People are likely to be discouraged from leaving Donegal unless for essential reasons.
They are again being asked to work from home where possible and only to make essential journeys on public transport.
Visitors to private homes and gardens should be limited to a maximum number of six from one other household.
There are to be no organised indoor gatherings and outdoor gatherings are to be up to a maximum of 15 people.
Taoiseach (Irish PM) Micheál Martin said the government had "no choice other than to act and to act decisively" as the seven-day incidence rate of the virus in Donegal was double that of any other county outside Dublin.
Mr Martin said it was not the fault of any one individual or community, and that no stigma could be attached to being a "victim" of the virus.
"This virus doesn't care who you are or where you are from, it just wants to spread", he said.
Mr Martin said additional support would be put in place for businesses affected by the decision.
On Thursday, Ireland's Department of Health reported three coronavirus-related deaths and 324 new cases of the virus.
Forty-two of the 324 new cases notified to Ireland's Department of Health are in Donegal.
The 14-day incidence of the disease in the county has risen to 122.5 confirmed cases per 100,000 people.
This is up from 106.2 on Wednesday, the sharpest jump recorded by any county in the country.
Cross-border repercussions
The new restrictions on the Irish county will also impact on businesses that rely on cross-border tourism and trade.
The Lough Foyle Ferry has cancelled its service between Magilligan in County Londonderry and Greencastle in County Donegal following the Irish cabinet's announcement on Thursday.
In a Facebook post, the ferry service said: "Unfortunately due to the government announcement issued this evening, with Donegal moving to Level three restrictions we will have to stop the Foyle Ferry with immediate effect.
"Throughout this season, our main priority has been to ensure the safety of our passengers and crew.
"I would like to take this opportunity to thank all passengers who have crossed with us this summer. We look forward to resuming spring next year.
"For now, keep safe everyone. Stay focused and together we will win this battle."
For more than six months, Northern Ireland's north west area had one of the country's lowest number of confirmed coronavirus cases.
However, the region now has Northern Ireland's fastest-rising Covid-19 caseload.
In the past seven days, there have been 213 new cases of Covid-19 in the Derry City and Strabane council area.
The seven-day incidence of the disease in the council area has also risen to 141.4 confirmed cases per 100,000 people.
The taoiseach said the virus situation in the north west was a "cause for concern" and that he would speak to Northern Ireland's first and deputy first ministers about it.