Belgian anaesthetist accused of causing Brit's death while drunk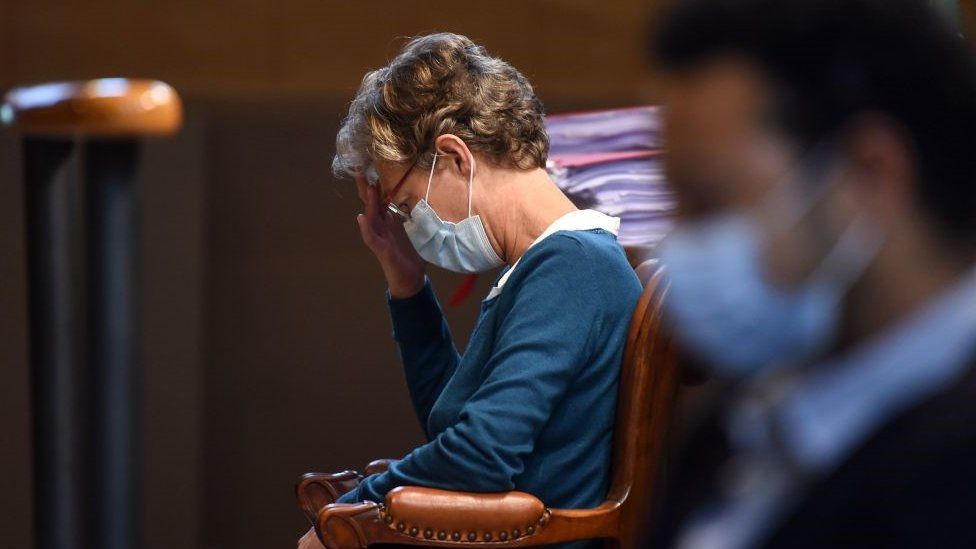 A Belgian anaesthetist has gone on trial in France accused of causing the death of a British woman while under the influence of alcohol.
Helga Wauters, 51, has been charged with manslaughter over the death of 28-year-old Xynthia Hawke in 2014.
She botched a Caesarian section by pushing a breathing tube into Ms Hawke's oesophagus instead of her windpipe, investigators say.
Ms Waters, an alcoholic, denies that she was drunk during the procedure.
The anaesthetist had given an epidural earlier in the day, but problems occurred during the birth which meant an emergency Caesarian was needed.
Ms Hawke suffered a cardiac arrest and died four days after the procedure, but her baby boy survived
Ms Wauters has admitted drinking vodka in the morning of the procedure. She also said she had a glass of wine before being called back to the hospital in the French city of Pau.
Witnesses reported smelling alcohol on her when she returned.
"I recognise now that my addiction was incompatible with my job," Ms Wauters told the court, according to the AFP news agency. "I will regret this death my entire life."
She has admitted being an alcoholic who started "every day" drinking vodka and water for the last decade.
But, while she admitted that she had been drinking that day, Ms Wauters insists she was not drunk when carrying out the procedure.
She has instead blamed the operating team and a broken respirator for the failed operation.
When Ms Wauters was taken into custody, the alcohol content in her blood was 2.38 grams per litre, or the equivalent of around 10 glasses of wine.
Ms Hawke's family have travelled from Britain for the trial.
"They are going to hear things that they didn't know, or preferred not to know, about what emerged during the investigation," a lawyer for the family said on Wednesday.
A verdict is expected on Friday, and Ms Wauters faces up to three years in jail.