Pigeon message found over a century after sent by German soldier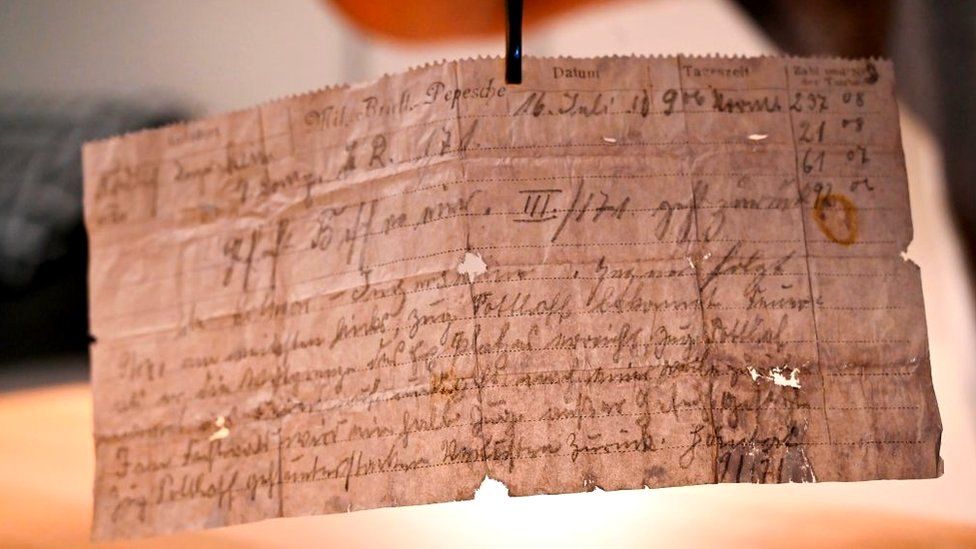 More than a century after it was dispatched by a German soldier, a message sent via carrier pigeon has been found by chance.
In September, a couple out for a stroll in the eastern French Alsace region, came across a tiny aluminium capsule in a field.
Inside was the message, written in barely legible German on a kind of tracing paper.
The message appears to carry the date 1910, or 1916.
Describing the find as "super-rare", he told the paper the capsule was likely to have come to the surface of the soil over time as have many military remains from the First World War.
The soldier was based in Ingersheim, then part of Germany but now in France.
The museum, in Orbey, commemorates the battle for the hilltop of Le Linge in the Vosges mountains in 1915 - one of the bloodiest encounters of the 1914-18 war.
The couple brought their find to the museum, where the message and its container will now become an exhibit.
Mr Jardy contacted a German friend to translate the dispatch, which was written in German Gothic script and details German military manoeuvres.
You might also be interested in: