Belgium expels Danish right-wing activists over plot to burn Koran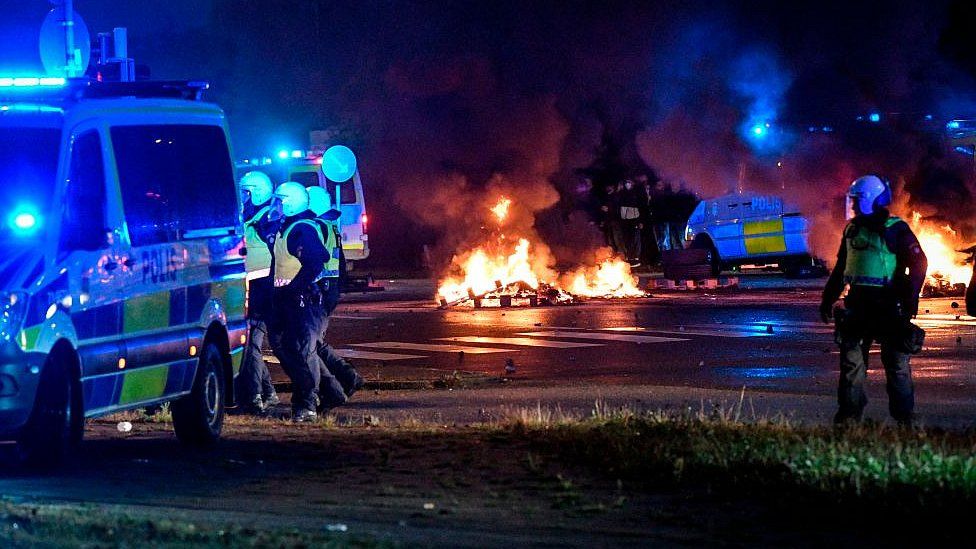 Belgium has expelled five Danish far-right activists and banned them for a year over their plans to burn a Koran in a mainly-Muslim area of Brussels.
Secretary of State for Asylum Sammy Mahdi called them "a serious threat to public order".
According to their Facebook page, the five are associates of the Danish far-right politician Rasmus Paludan.
Paludan was expelled from France on Wednesday after signalling his intention to burn a Koran in Paris.
Earlier this year, he was jailed for a month in Denmark for a string of offences including posting anti-Islam videos on the social media channels of his Stram Kurs (Hard Line) party.
In the latest incident, Belgian police suspected the five were planning to burn a Koran in the Molenbeek-Saint-Jean district of Brussels, local media reported. The area has a large Moroccan community.
They were questioned by police who then forwarded the case to the public prosecutor's office, a source told AFP news agency.
Mr Mahdi, himself the son of an Iraqi refugee, welcomed their arrest and expulsion.
"They were ordered to leave the country quickly, which they did," his office quoted him saying. "The stay was refused because these men represent a serious threat to public order in Belgium."
The statement did not mention Paludan by name but said that "another man was recently arrested in France for the same reason".
In a post on Facebook on October 30, Paludan said he had told the French consulate in Copenhagen that he would burn a Koran at the Arc de Triomphe in Paris on 11 November.
Mr Mahdi added: "In our society, which is already very polarised, we don't need people who come to spread hatred."
In August, supporters of Paludan in the southern Swedish city of Malmö burned a Koran, triggering violent protests and clashes with police.