Denmark apologises to children taken from Greenland in a 1950s social experiment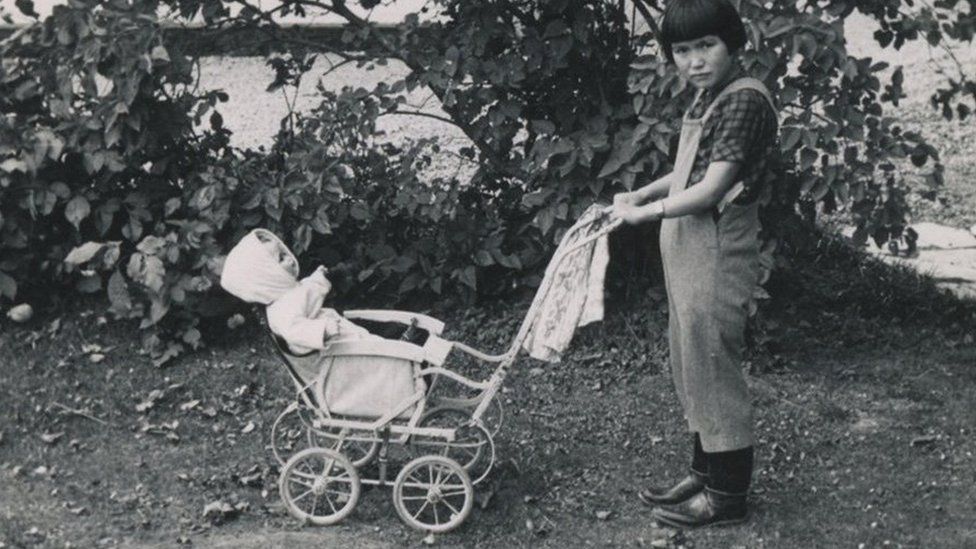 Denmark's prime minister has apologised to 22 children who were removed from their homes in Greenland in the 1950s in a failed social experiment.
They were taken to Denmark to be re-educated as "little Danes" who could later return to foster cultural links.
But when 16 did return they were put in an orphanage and many did not see their families again. Only six are now alive.
One of the children, Helene Thiesen, who told her story to the BBC in 2015, said the apology meant everything.
Greenland is now an autonomous territory within the kingdom of Denmark and relies on Copenhagen for management of currency, foreign relations and defence, as well as the provision of a large annual subsidy.
A report on the case of the children, who were from Greenland's indigenous Inuit population, was published on Tuesday.
What happened to the children?
It was in 1951 when Danish authorities decided that one way to modernise Greenland would be to create a new type of Greenlander.
Helene speaks to the BBC in 2015
Teachers and priests were asked to identify children who could be re-educated and given a "better life" in mainland Denmark, and then return to be role models for Greenland-Denmark relations.
Many families were reluctant but some gave way, and in May 1951, the ship MS Disko set sail from Nuuk with 22 children on board.
Helene Thiesen, now 75 but seven at the time, said that her mother, who had been left alone with three children after their father's death, told her that Denmark was "just like paradise. You don't have to be sad".
On arrival the children were deprived of contact with relatives, had Danish-Greenlandic language difficulties and were placed in foster homes.
Helene only discovered why she had been taken away in 1996 when she was 52 years old, and she never rebuilt her relationship with her mother.
She said she had spoken to some of the other children at times and they "felt a sense of loss and a lack of self-belief".
The apology has been a long time coming, with previous governments feeling they had not been responsible for the original scheme.
But Prime Minister Mette Frederiksen changed that, saying in a statement: "We cannot change what happened. But we can take responsibility and apologise to those we should have cared for but failed to do."
She said she had sent a letter to each of the six children still alive with "an unreserved and long-awaited apology on behalf of Denmark".
"I have been following the case for many years and I am still deeply touched by the human tragedies it contains," Ms Frederiksen said.
Helene Thiesen told news agency Ritzau: "I am relieved that the apology has finally been delivered. It is really, really important. It means everything. I've been fighting for this since 1998."
Greenland's Prime Minister Kim Kielsen said co-operation with Denmark and Greenland had developed, adding: "Today we are equals, looking back on history together."