France to start research into 'enhanced soldiers'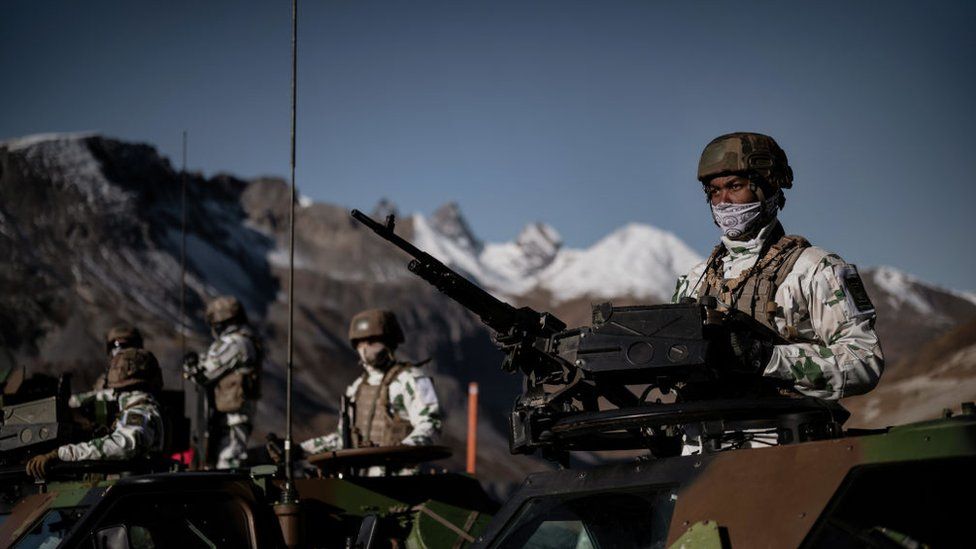 The French armed forces have been given the go-ahead to start research on developing "enhanced soldiers".
A report laid out conditions under which work on implants and other technologies designed to improve battlefield performance should be carried out in the future.
The report stresses that other nations are exploring such possibilities, and that France must keep up.
Defence Minister Florence Parly has emphasised the need to look ahead.
In a speech last week she said France had no immediate plans to develop "invasive" technology for soldiers. "But we must face the facts," she added. "Not everyone shares our scruples and we must be prepared for whatever the future holds."
She said "ways to maintain our operational superiority without turning our backs on our values" must be explored.
Details of the report by the military ethics committee were released on Tuesday.
"Human beings have long sought ways to increase their physical or cognitive abilities in order to fight wars," it warned. "Possible advances could ultimately lead to capacity enhancements being introduced into soldiers' bodies."
The report mentioned research on implants that could "improve cerebral capacity" or help soldiers tell enemy from ally. These could also allow commanders to locate them or read their vital signs from a distance.
Drawing clear ethical lines, the document noted, was "therefore essential". It said eugenic or genetic practices should be banned, as well as anything "that could jeopardise the soldier's integration into society or return to civilian life".
In her speech, Ms Parly noted that in civilian fields, work on neural implants for humans was proceeding apace.