Football star Griezmann severs ties with Huawei over Uighurs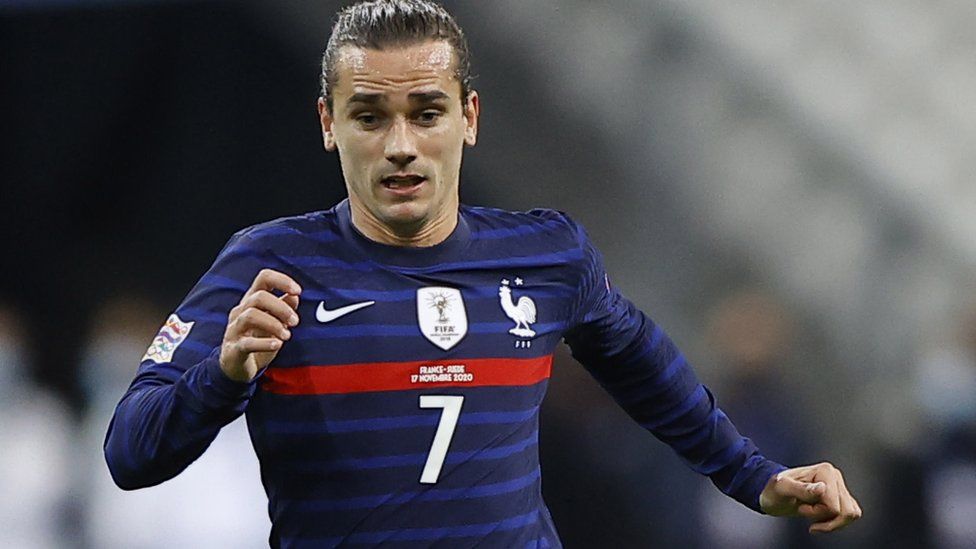 French football star Antoine Griezmann says he is ending his sponsorship deal with Huawei after claims that the Chinese telecoms firm was involved in the surveillance of Muslim Uighurs.
A recent report alleged Huawei had tested facial recognition software that could help police detect Uighurs.
Huawei has strongly denied the claims and told the BBC it was "saddened" by Griezmann's decision.
China has faced a barrage of criticism over its treatment of the minority.
It is believed that the Chinese government has detained up to a million Uighurs in Xinjiang province in what the state defines as "re-education camps". Beijing has consistently denied mistreatment and says the camps are designed to stamp out terrorism and improve employment opportunities.
Griezmann, 29, has been a brand ambassador for Huawei since 2017 and has featured prominently in the company's advertising in France.
"Following strong suspicions that Huawei has contributed to the development of a 'Uighurs alert' through the use of facial recognition software, I am immediately ending my partnership with the company," he said on Instagram.
In a report on Tuesday, US-based surveillance research firm IPVM said Huawei had been involved in testing facial recognition software in China that the authorities could use to detect Uighurs.
IPVM said it had obtained documents that allegedly showed Huawei tested software by Chinese firm Megvii in its video cloud system in 2018. Megvii is best known for its facial recognition algorithms.
A Huawei spokesperson told the BBC that "the language used in the document" referred to in the report was "completely unacceptable".
"It is not compatible with the values of Huawei. Our technologies are not designed to identify ethnic groups. Non-discrimination is at the heart of our values as a company."
On Griezmann's post, the spokesperson said: "Huawei is obviously saddened by the decision of Mr Griezmann to end his relationship with the company.
"We would like to extend an invitation to speak to him personally, to explain the work that is currently being done at the highest level, inside the company, to address the issues of human rights, equality, and discrimination at all levels, and to reassure him, and all our customers and partners, that Huawei takes these concerns very seriously."
Griezmann - a member of the France team that won the 2018 World Cup in Russia - is not the first international football star to make a stand over the treatment of Uighurs.
China responded furiously, with state TV pulling an Arsenal fixture from TV schedules. Özil was also removed from a Chinese version of the Pro Evolution Soccer video game.
More about the treatment of Muslims in Xinjiang: