Rémy Julienne: Stunt king to the stars who fell to Covid
By Hugh Schofield
BBC News, Paris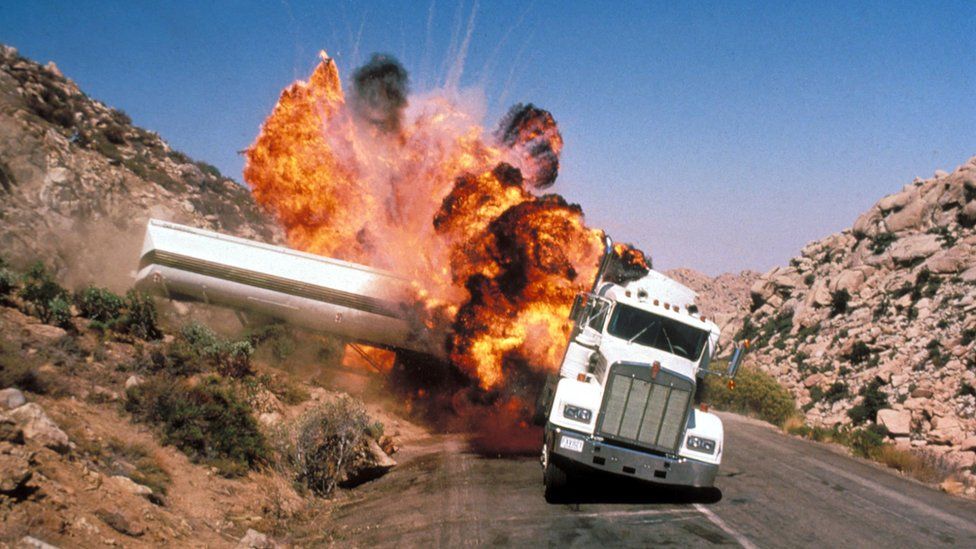 Rémy Julienne was one of the world's best-known stuntmen, devising the crashes, crunches and collisions of more than 1,400 films.
In many he himself appeared, anonymously of course.
But over a 50-year career he was the body double who took the danger shots for a host of stars including Roger Moore, Timothy Dalton, Charles Bronson, Alain Delon and Jean-Paul Belmondo. In wig and appropriate clothing he also took on the form of Sophia Loren, Carole Bouquet and Gina Lollobrigida.
He has died in France aged 90 of coronavirus.
Among his most famous works are the chase scenes in 1969's The Italian Job, in which a fleet of Mini-Coopers in Turin cross a river, dive into the metro and jump from the roof of the Fiat factory.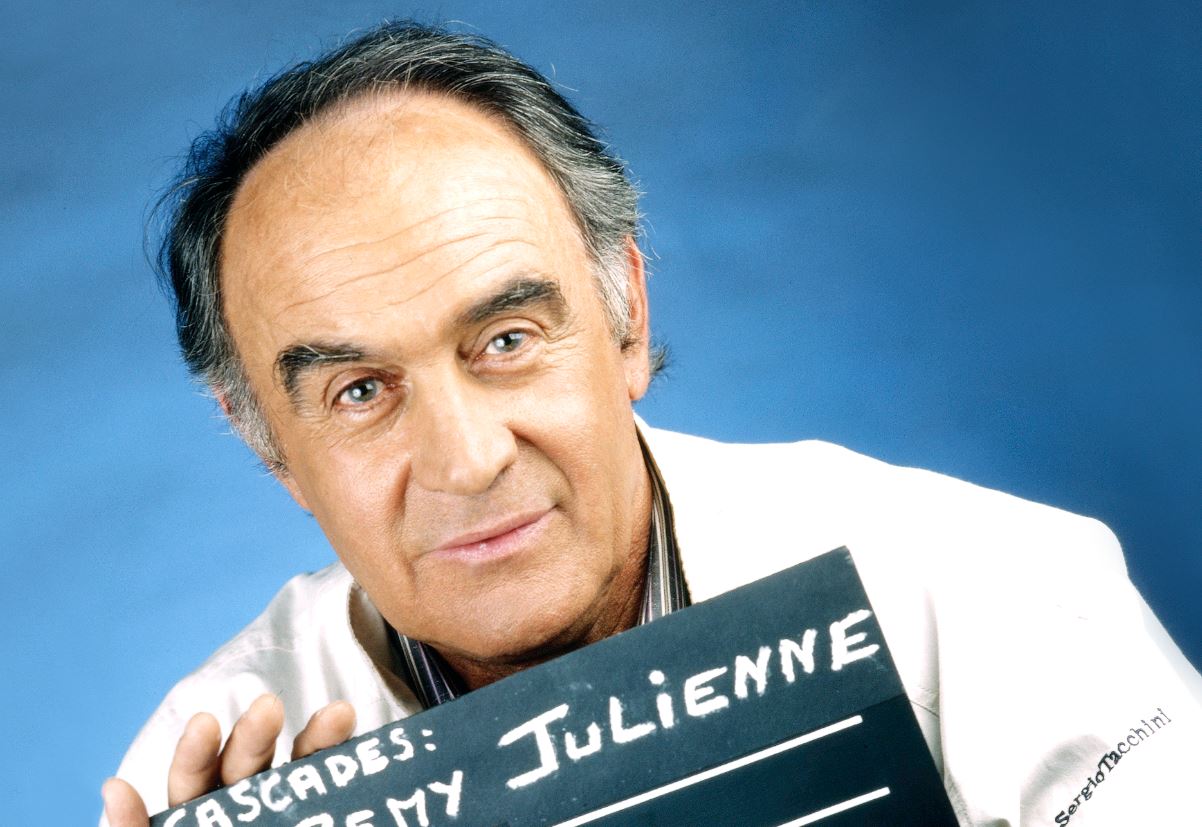 Getty Images
A real scientist, the Einstein of stuntmen
Julienne worked on six James Bond films:
In For Your Eyes Only, he went behind the wheel of Roger Moore and Carole Bouquet's battered yellow Citroën 2CV against the villains' slicker cars
In Licence to Kill he balanced a lorry at 45 degrees
And in A View to a Kill Bond's car fell gradually to pieces after a series of knocks on the Paris quays
A life-long lover of motorbikes and anything driven at speed, Julienne specialised in spectacular destruction. But he was committed to the maximum elimination of risk and calculated his stunts with extreme precision. French film director Claude Lelouch described him as a fou-furieux raisonnable - mad but rational.
He had many hairy moments, and early in his career smashed his left ankle when it got caught under a car. But the saddest episode was the death of a cameraman hit by a car in the filming of Taxi 2 in 1999. Julienne was initially convicted of negligence, but this was overturned on appeal when he argued that the production company had failed to follow his advice for a test run.
'A timid and introverted boy'
Julienne was born in 1930 in a café in the small town of Cepoy, near Montargis, 110km (70 miles) south-east of Paris. The town is on a canal and among his earliest memories was doing a bicycle stunt beside the lock.
"It was in the war and there were refugee kids down from Paris. They got a bike and dared me to cycle it into the water. I was a timid and introverted boy, and I suddenly I saw a way I could entertain people. I was proving to myself that I existed," he said in a 2014 documentary.
In his twenties he became a French motocross champion, which drew him to the attention of Gil Delamare, at the time France's pre-eminent stunt co-ordinator. Julienne's first appearance was replacing actor Jean Marais on a motorbike, and in 1966 he was a German army motorcyclist who took a pumpkin in the face in the ever-popular French caper La Grande Vadrouille.
From motocross to Hollywood
When in 1966 Delamare died in a stunt accident, Julienne agreed to fulfil contracts he had signed with Hollywood. This led eventually to The Italian Job, the British classic that exposed his fertile filmic imagination and became a turning-point in his career.
Describing his collaboration on the James Bond series, Julienne said: "At the end of each film they asked what ideas I had for the next one. And then they'd write the script according to whatever it was I suggested."
Jean-Paul Belmondo, who worked with Julienne on 14 films, undertook many stunts himself.
Julienne's work became a family business, with his two sons and a grandson also becoming cascadeurs (stunt performers). In 2002 he created a motor stunt show that ran for many years at Disney theme parks in Paris and Florida.
In 1999 he was called on to help in the investigation of a young Englishwoman whose body had been found by the side of a railway track in central France. With the use of dummies, Julienne was able to show that Isabelle Peake had been thrown to her death rather than jumped from the train.
Julienne accepted that the arrival of computer imagery was making the traditional stunt-performer less important, but he revelled in the excitement and calculation of his métier.
"What is beautiful about the job is that you can never be 100% certain," he said. "If you could, then frankly it wouldn't be interesting. You have to know that there's always a chance you could cop it."