Greece #Metoo: Prominent actor Dimitris Lignadis held over rape accusations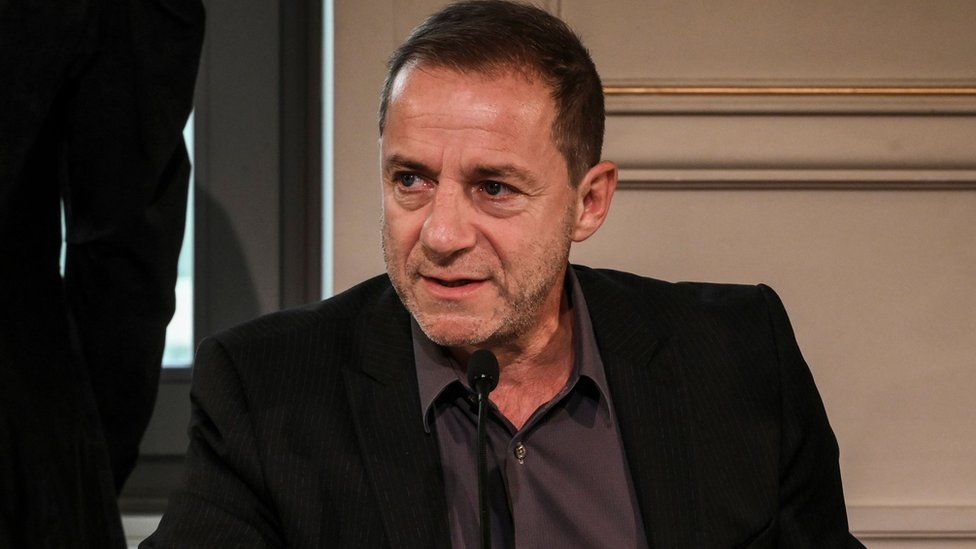 Prominent Greek actor and director Dimitris Lignadis has been arrested over underage rape allegations.
Mr Lignadis, 56, is accused of raping a 14-year-old boy in 2010, and of a second assault, details of which have not been made public.
The former artistic director of the National Theatre of Greece denies all the accusations, his lawyer said.
He said Mr Lignadis was arrested after turning up voluntarily at a police station in Athens on Saturday.
He is being held in custody pending an appearance before an examining magistrate, according to the Ekathimerini newspaper.
Mr Lignadis resigned as director of the National Theatre of Greece earlier this month, complaining about a "toxic climate of rumours, innuendo, and leaks".
His arrest comes weeks after former Greek Olympic champion Sofia Bekatorou revealed she had been sexually assaulted by an unnamed Hellenic Sailing Federation (HSF) executive, prompting a #Metoo movement in the country.
Stories you may also be interested in