Covid-19: Ireland to resume Oxford-AstraZeneca vaccine rollout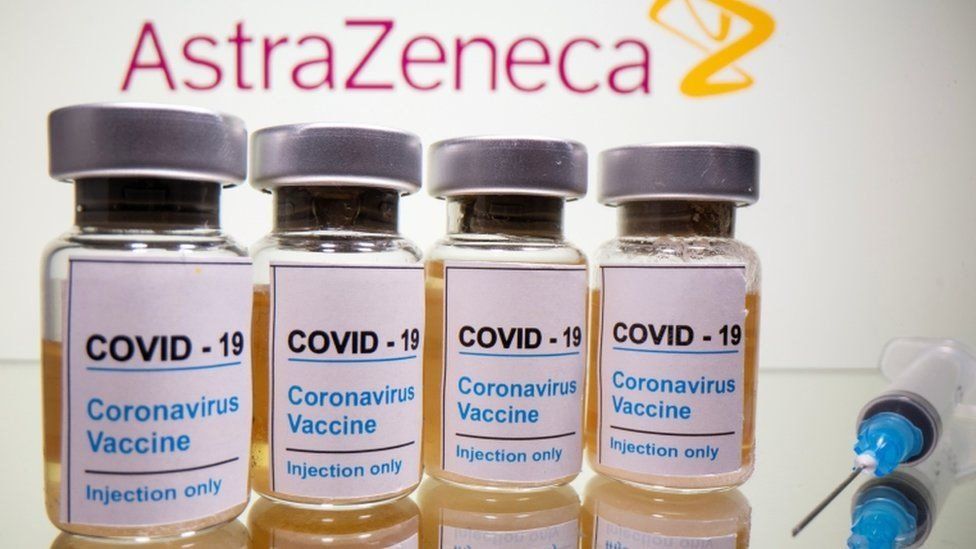 The Republic of Ireland is to resume administering the Oxford-AstraZeneca vaccine this weekend.
The country's National Immunisation Advisory Committee (NIAC) recommended the move after an review by The European Medicines Agency (EMA).
On Friday, 10 more Covid-19 related deaths were reported in the Republic, taking its death toll to 4,576.
A further 507 cases of the virus were also recorded, bringing the total number of confirmed cases to 229,306.
There are currently 336 Covid-19 patients in hospitals in the Republic, of which 87 are in ICU.
UK and EU regulators conducted a "thorough and careful review" of all blood clotting events occurring with the Oxford-AstraZeneca vaccine to determine if there is a possible safety risk.
More than 117,000 doses of the Oxford-AstraZeneca vaccine have been administered in the Republic of Ireland.
Ireland's Health Minister Stephen Donnelly said administration of the vaccine will resume this weekend.
Good news on the restarting of AstraZeneca. The HSE is this evening updating clinicians and the information leaflet and will be administering the vaccine this weekend, as well as the already planned vaccination activity. pic.twitter.com/vg3LiClW9R

— Stephen Donnelly (@DonnellyStephen) March 19, 2021