Intel announces plan for 1,600 jobs in Republic of Ireland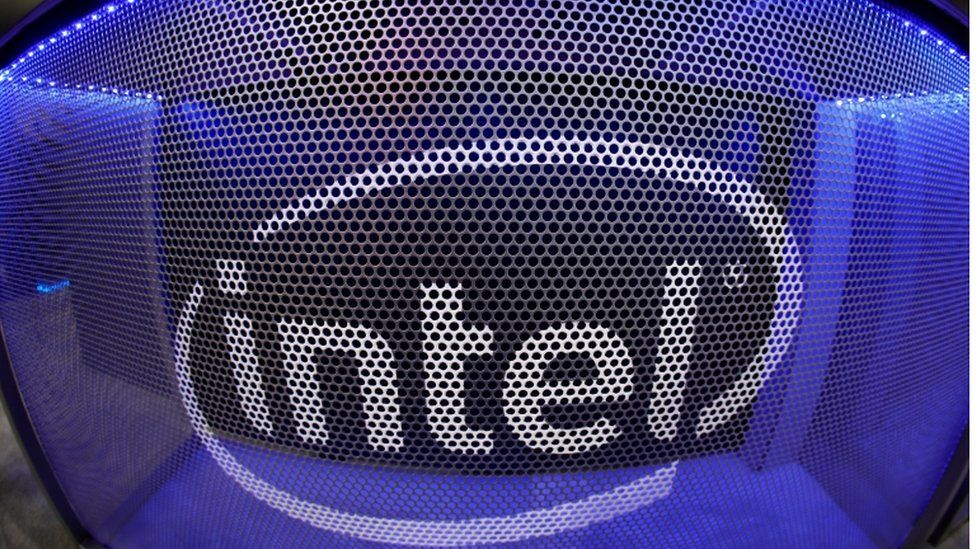 Technology firm, Intel, has announced it is to create 1,600 permanent high-tech jobs at its Leixlip campus in the Republic of Ireland.
It said they would be created once it has completed the construction of a new chip manufacturing factory at the site.
Intel said it has invested an extra $7bn (£5.1bn) in its manufacturing facilities at the County Kildare campus from 2019 to 2021.
Intel currently employs just under 5,000 people in the country.
About 4,500 work in Leixlip and the rest are based in offices in Cork and Shannon.
Eamonn Sinnott, Vice President of Manufacturing and Operations and General Manager of Intel Ireland, said its investment was designed to bring the company's latest "generation 7 nanometer process technology" to the region and expand its manufacturing operations.
"It will also drive economic growth in the region, creating 1,600 permanent high-tech jobs once complete and over 5,000 construction jobs," he said.
Irish broadcaster RTÉ reports that construction of the new fabrication plant is about half way through an estimated four to five-year time frame.
Irish government ministers including Taoiseach (Irish prime minister) Micheál Martin and Tánaiste (Irish deputy prime minister) Leo Varadkar, have welcomed Intel's announcement.
"Intel's journey in Ireland has been an extraordinary one and these plans for the next phase of its development will enhance its reputation as a global leader in semiconductor innovation and manufacturing," Mr Martin said.
Mr Varadkar said the expansion plans were "another huge vote of confidence in Ireland's future".