France seeks Unesco heritage status for the baguette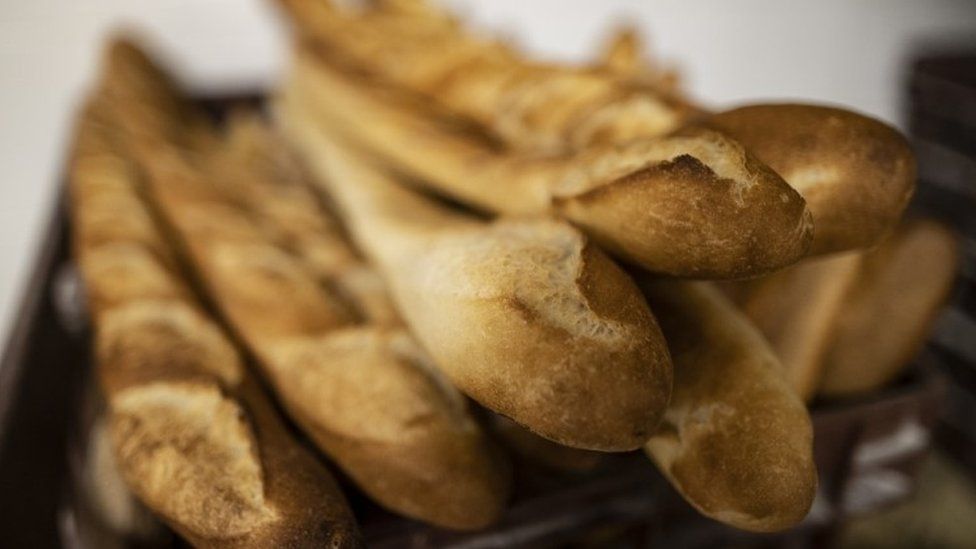 When you think of Unesco heritage status, Stonehenge, the Taj Mahal or the Great Barrier Reef may spring to mind.
You probably wouldn't think of a baguette.
Separate from the Unesco World Heritage Site list, the status aims to protect traditions, knowledge and skills, so they are not lost over time.
Some 10 billion baguettes are consumed in France each year, according to data site Planetoscope, but about 20,000 bakeries have closed since 1970, as shoppers go to bigger supermarkets instead, where the baguettes are typically not made using traditional methods.
French bakers say the listing would safeguard an art that has been passed down through generations and would protect the baguette from global plagiarists.
"This title would comfort bakers and encourage the next generation," Mickael Reydellet, owner of eight bakeries, told Reuters news agency.
There are concerns that traditionally crafted loafs in French bakeries are being increasingly replaced by those made on giant assembly lines and sold in supermarkets.
"The first errand we ask of a child is to go buy a baguette from a bakery," Dominique Anract, president of the bakers' federation, told Reuters. "We owe it to ourselves to protect these habits."
Flat breads from Iran and Kazakhstan have already made the Unesco list, along with the Neapolitan art of pizza twirling.
The baguette fought off stiff opposition for the French bid from the zinc-plated rooftops of Paris and the Jura region's Biou d'Arbois wine festival.
UNESCO will announce its decision in late 2022.
The last list included a lantern festival in South Korea, sauna culture in Finland, and a grass-mowing competition in Bosnia and Herzegovina.