Beacon Hospital: Covid-19 vaccine programme to be halted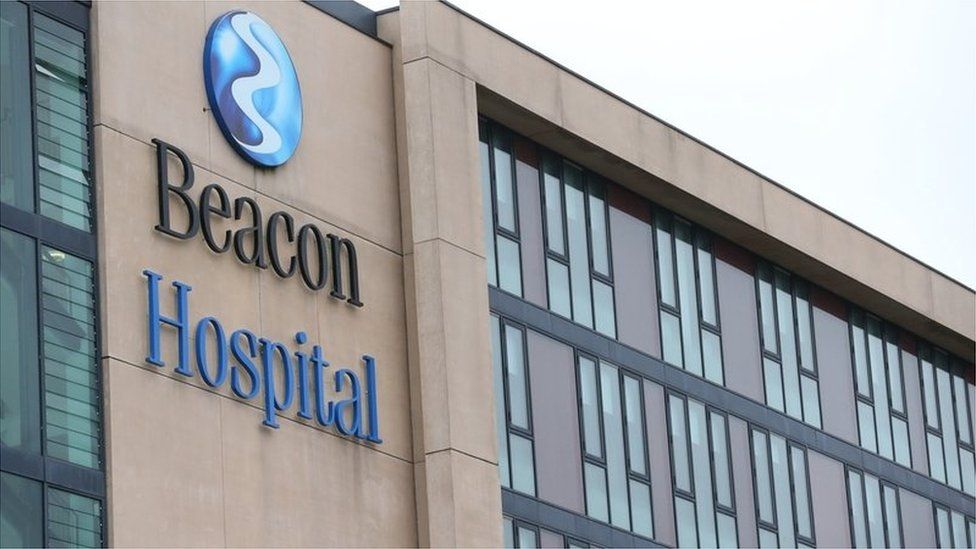 Irish Health Minister Stephen Donnelly has asked for Covid-19 vaccinations to be suspended at a private Dublin hospital after it gave leftover jabs to teachers at a private school.
The Beacon Hospital administered 20 vaccines to teachers at St Gerard's School in Bray, County Wicklow.
It was "inappropriate and completely unacceptable", said the minister.
The hospital apologised, acknowledging its action was not in line with Irish government guidelines on vaccinations.
A spokesperson for Taoiseach (Irish Prime Minister) Micheál Martin said the hospital had broken the rules about allocating surplus vaccines at the end of a day's administration.
Mr Donnelly has asked the Irish health authorities to suspend vaccinations at the hospital, with the exception of jabs for people already scheduled to receive one.
He said alternative arrangements were being put in place by the health authorities.
A senior health official is to be appointed to investigate what happened and to make recommendations on any changes required at the hospital.
Mr Martin's spokesperson said the chief executive of the Beacon Hospital, Michael Cullen, should be held accountable for his actions by the hospital board.
"The vaccines belong to the Irish people - there are clear rules and guidelines in relation to their administration," he said.
"These prioritise the most vulnerable and frontline healthcare workers."
The groups currently being vaccinated against Covid-19 in the Republic of Ireland are:
People aged 65 years and older who live in long-term care facilities
Frontline healthcare workers
People aged 70 and older living in the community
People aged 16 to 69 who are at very high risk from the virus
The taoiseach's spokesperson said what had happened was a "wrong and a breach of trust".
"Behaviour of this sort undermines confidence in the vaccination programme."
Anne Piggott, the president of the Association of Secondary Teachers in the Republic of Ireland said the vaccination of staff at the school was "not the right thing to happen".
As of 23 March, a total of 515,800 people in the Republic of Ireland had received one dose of a Covid-19 vaccine, while 193,548 had received two.
The total number of number of vaccines administered at that time was 709,348.