Jedward shave off their famous quiffs for cancer charity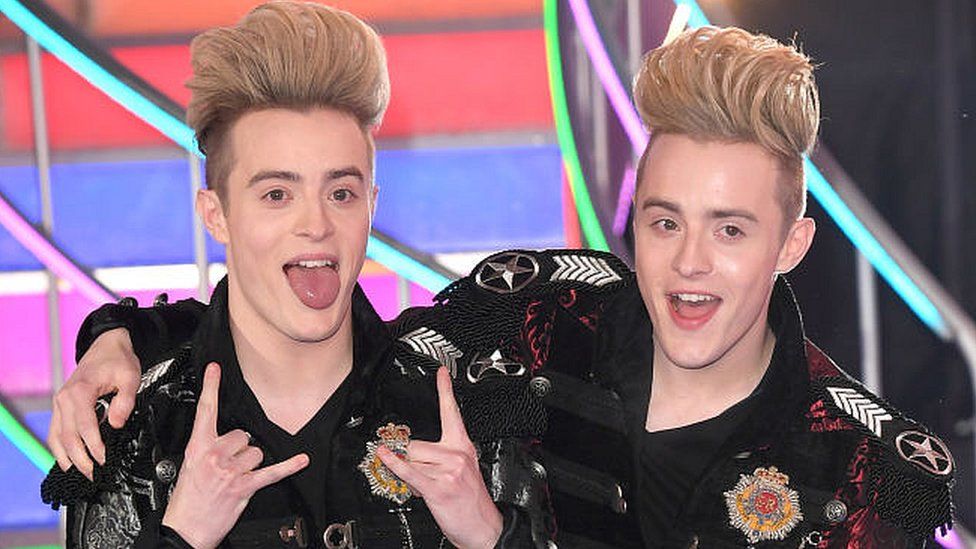 Irish pop duo Jedward have shaved off their famous blond quiffs to raise money for a cancer charity in memory of their late mother.
Twins John and Edward Grimes did the deed live on Irish television.
They were among an array of stars helping to raise funds for the Irish Cancer Society's Daffodil Day appeal on Friday.
"We've had this hair for over 10 years. It's part of our identity," said Edward on RTE's Late Late Show.
"Jaysus!," Edward shouted as he caught sight of himself while his brother removed his iconic quiff.
"Donate right now. Who am I? Who is this person?"
He joked that his new hair style made him look like Sinead O'Connor - another Irish pop star famous for her once shaven head. The two then gave a short rendition of her big number one hit, Nothing Compares 2 U.
The twins' mother, Susanna Grimes, died from cancer in 2019.
"We're showing our unity, our solidarity with everyone who has cancer," Edward added.
Jedward found fame on the ITV talent show The X-Factor in 2009.