Covid-19: Dublin Airport arrests after two refuse mandatory quarantine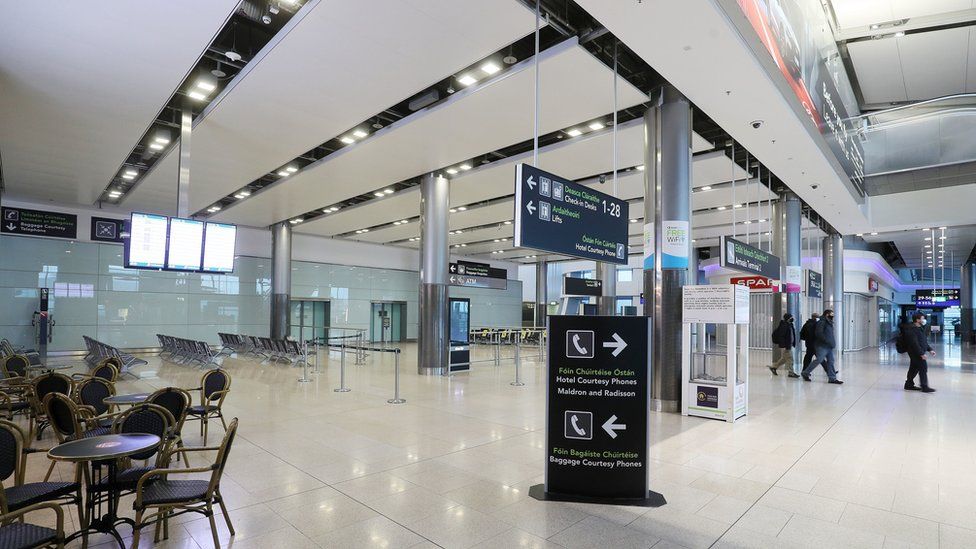 Two women face charges after being arrested at Dublin Airport for refusing to go into mandatory quarantine.
It is understood they were returning from Dubai after travelling for a cosmetic procedure, Irish broadcaster RTÉ has reported.
Irish police said the women were arrested for breaching the Health Act.
Passengers must book and pay for a 12-night stay at one of a number of designated hotels.
In a statement, Gardaí (Irish police) said they were called to an incident at the airport on Friday afternoon.
"Gardaí implemented the 4Es approach - engaging, explaining, and encouraging with enforcement a last resort," they said.
"After failing to comply with Gardaí two women, aged in their 30s, were arrested for breaches of the Health Act and taken to Ballymun Garda Station."
Gardaí said both women have since been charged and are due to appear in court in Dublin on Saturday morning.