Coronavirus: Irish teachers could strike over vaccine priority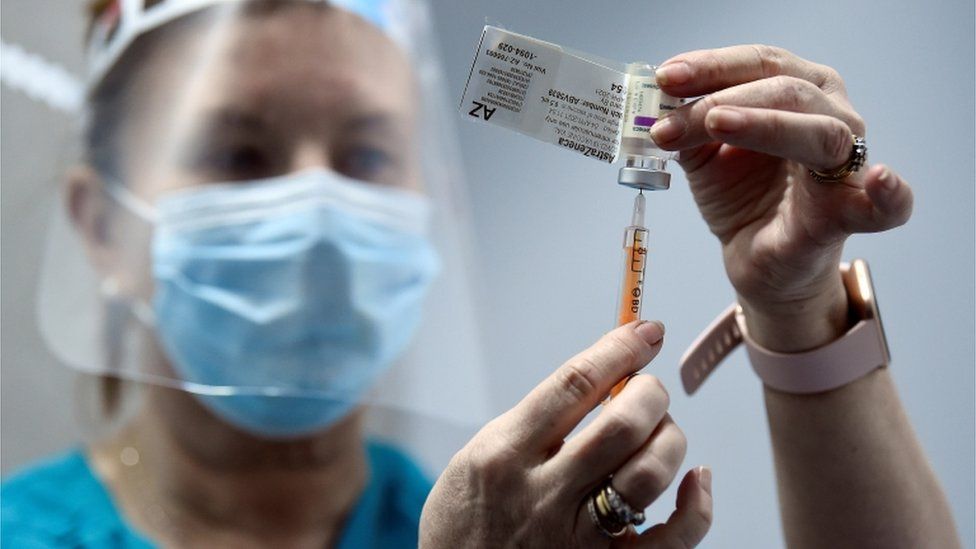 Teaching unions in the Republic of Ireland have said members will be balloted for industrial action, potentially involving strike action, if the profession is not re-prioritised for Covid-19 vaccination.
The Irish government has changed its strategy to focus on age groups.
The Minister for Education Norma Foley said she understood the news was difficult for teachers.
She said evidence showed schools to be areas of low transmission.
The Teachers' Union of Ireland (TUI), the Irish National Teachers' Organisation (INTO) and the Association of Secondary Teachers in Ireland (ASTI) have been holding their annual conferences online.
The emergency motion demanded teachers be re-instated as a priority group due to the "essential nature of their work", which requires them to be in "daily contact with a large number of people from a large number of households".
It added that if the government does not agree to schedule this before the end of the current school year, "convention mandates a ballot of members for industrial action, up to and including strike action".
TUI President Martin Marjoram said those with serious illness should be prioritised.
However, he explained that teachers working in special schools in particular, who he said are usually younger, should receive a vaccine.
The unions complain that the changes "were announced by government without consultation with workers' representatives".
Speaking to RTÉ's Morning Ireland programme, Norma Foley said evidence points to people being most vulnerable to Covid-19 based on their age.
Recommendations by the National Immunisation Advisory Committee (NIAC) were "very very clear", she said.
The minister continued that the strategy was designed by NIAC and has been "endorsed by public health".
Sinn Féin TD Donnchadh Ó Laoghaire said he agreed teachers should be in a priority group, however, he told the programme he did not want to see industrial action.