Russia's Putin: Biden will be less impulsive than Trump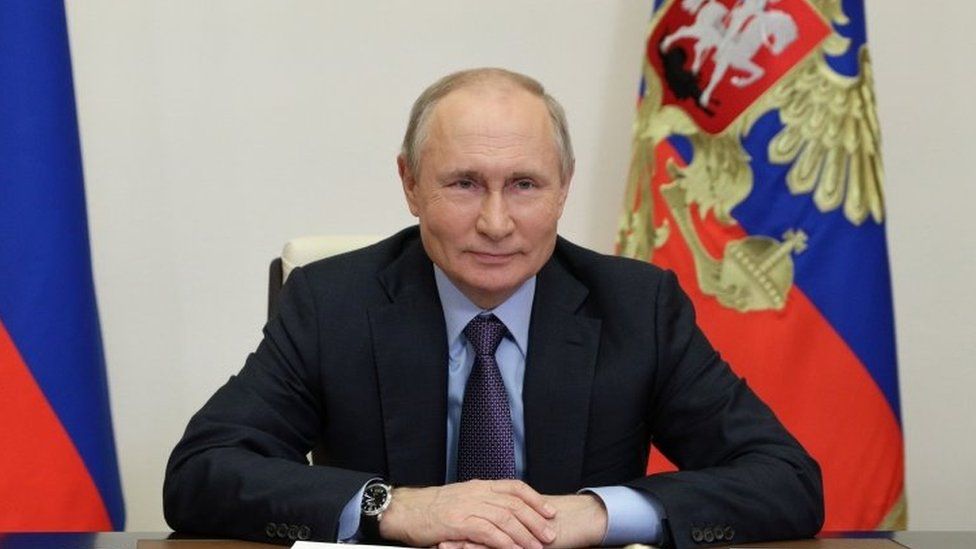 Russian President Vladimir Putin has said he hopes his US counterpart Joe Biden will be less impulsive than his predecessor.
Speaking to NBC News, Mr Putin praised former President Donald Trump but said he expected fewer "impulse-based" decisions from Mr Biden.
He said the current US leader was a "career man" who had "spent his entire adulthood in politics".
The interview comes just days before the two leaders meet in Geneva.
Mr Putin also pushed back on Mr Biden's description of him as a "killer", dismissing the label as "Hollywood macho".
"I've gotten used to attacks from all kinds of angles and from all kinds of areas... and none of it surprises me," he said.
The Russian president responded to the "killer" comment on Russian television earlier this year, simply saying "it takes one to know one". He has repeatedly rejected accusations that his security services tried to kill the opposition politician Alexei Navalny.
Asked about changes to the US presidency, Mr Putin said it was his "great hope" that there would no longer be "any impulse-based movements on behalf of the sitting US president" but remained complimentary of Mr Trump.
"[He] is an extraordinary individual, talented individual... He is a colourful individual. You may like him or not. But he didn't come from the US establishment," Mr Putin said.
The latest comments from the Russian leader come as Mr Biden visits the UK for the G7 summit - his first official overseas trip since taking office earlier this year.
After the summit, Mr Biden and First Lady Jill Biden will meet the Queen at Windsor Castle before flying to Brussels for talks with Nato on Monday and the EU on Tuesday.
He will then meet Mr Putin for the first time since he became US President.
The White House has previously indicated that Mr Biden intends to cover a "full range of pressing issues" during the Geneva summit - including arms control, climate change, Russian military involvement in Ukraine, cyber-hacking and the jailing of Mr Navalny.