Court cancels tycoon's acquittal over Slovakia murders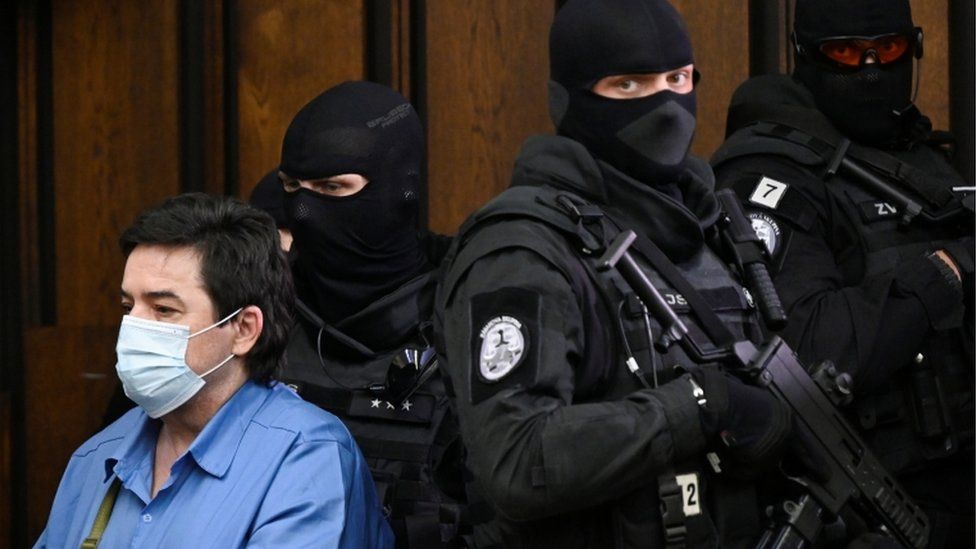 Slovakia's Supreme Court has cancelled the acquittal of a businessman accused of ordering the killing of a journalist and his fiancée.
Journalist Jan Kuciak and Martina Kusnirova were killed in February 2018. Kuciak had been investigating claims of corruption before his death.
The crime triggered protests and the resignation of the then-prime minister.
Marian Kocner, a focus of Kuciak's investigative reporting, was acquitted of the charge in September.
Judges then found that prosecutors had failed to prove that the high-profile businessman and another defendant, Alena Zsuzsova, had ordered the killings.
But on Tuesday, the Supreme Court accepted an appeal against the acquittal of the two suspects, finding that there were "several mistakes" in the original trial.
The case will now return to the Specialised Criminal Court.
In April 2020, former soldier Miroslav Marcek was jailed for 23 years after admitting carrying out the killings and another suspect was jailed for facilitating the attack.
Kocner, who is already serving 19 years in prison for an unrelated forgery conviction, has always denied involvement in the murders.
"I am not a saint, but I am not a murderer either," he told jurors during the original trial. "I'm certainly not a fool who wouldn't realise what a journalist's murder would lead to."
Kuciak and his fiancée were shot dead in their house near Bratislava on 21 February 2018, in the first such targeted killing of a journalist in Slovak history. They were both 27.
Kuciak worked for aktuality.sk as an investigative reporter. He wrote about corrupt businessmen in Slovakia, EU subsidy and VAT fraud, as well as Italy's notorious 'Ndrangheta mafia and its attempts to cultivate relationships with Slovak politicians.