Dutch PM Rutte: No place in EU for Hungary with anti-LGBT law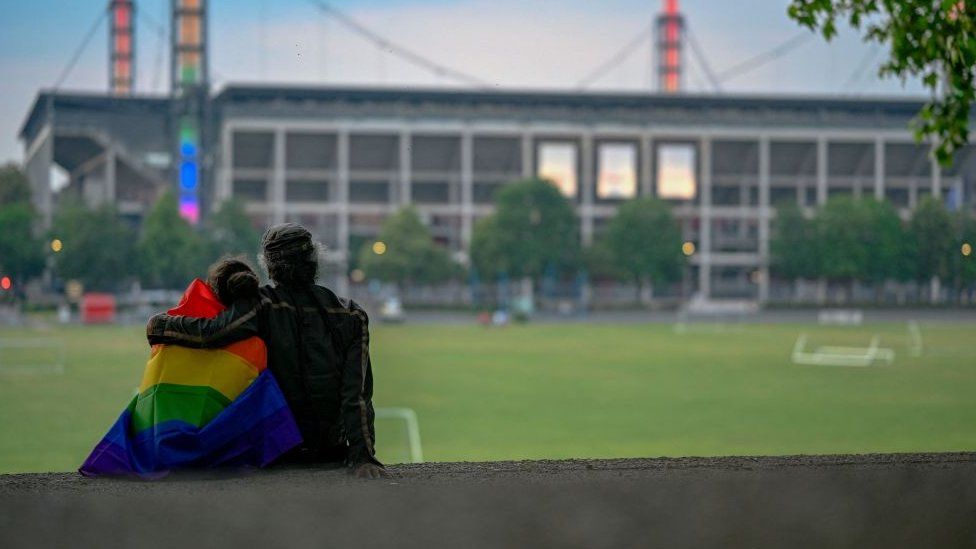 Hungary "has no business being in the European Union any more", according to Dutch Prime Minister Mark Rutte, in a fresh rebuke to Prime Minister Viktor Orban over new anti-LGBT legislation.
Arriving for an EU leaders' summit, Mr Orban insisted his country's law had nothing to do with gay rights.
But Mr Rutte's comments are a measure of widespread frustration with Hungary.
He said he was aware he could not push Hungary out of the EU by himself, so it had to be done step by step.
"The long-term aim is to bring Hungary to its knees on this issue," he said.
Why is the law controversial?
The law focuses on increasing punishment for convicted paedophiles, but an amendment was passed on 15 June banning the portrayal or promotion of homosexuality among under-18s.
While it could affect sex education, advertising, and even stop TV favourites such as Friends or Harry Potter being broadcast until late at night, there are also fears that vulnerable young people could be deprived of important support.
Teaching sex education in schools will be limited to people approved by the government.
Mr Orban told reporters that the law had been misunderstood, saying: "This is not against homosexuality. It's about the right of the kids and the parents."
The issue made worldwide headlines when European football's governing body, Uefa, turned down a request by the German city of Munich to the light up its stadium in rainbow colours on the day Hungary's footballers were playing Germany in Euro 2020.
Uefa said it was a political issue and that it was a "politically and religiously neutral organisation".
How Europe's leaders have responded
The Dutch prime minister was one of 17 EU leaders to sign a letter ahead of the summit pledging to "continue fighting against discrimination of the LGBTI community, reaffirming our defence of their fundamental rights".
Although Hungary was not singled out, the message was clear, as 13 EU countries had earlier issued a joint statement expressing "grave concern" about the new law.
Luxembourg Prime Minister Xavier Bettel, who is openly gay, said he would tell Mr Orban he was wrong to conflate homosexuality with paedophilia within the law.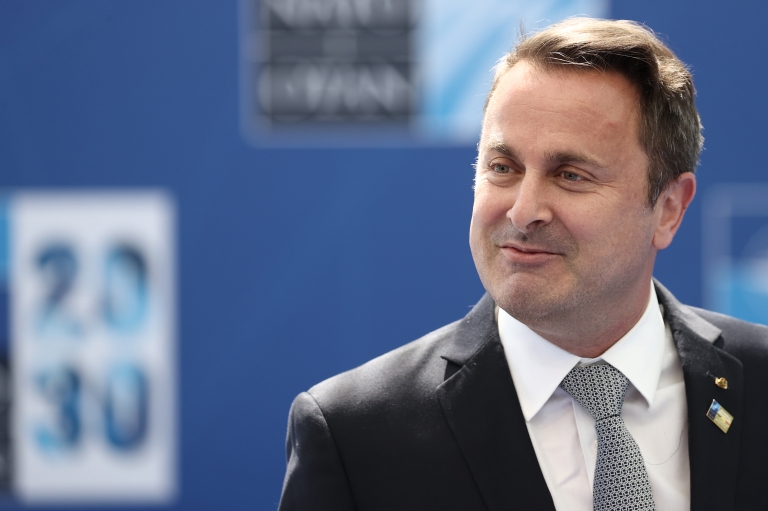 EPA
I didn't get up one morning after having seen an advert on the TV of some brand... and say 'I'm gay'. That's not how life works
Belgian PM Alexander De Croo, wearing a rainbow badge on his lapel, said the law was backward: "They've gone too far... it starts with discriminating against LGBT and ends up with silencing people who say what they don't like."
French President Emmanuel Macron said the law "doesn't seem to me in line with our values" and he hoped it could be changed through dialogue.
Germany's Angela Merkel has already condemned the law as "wrong" and European Commission President Ursula von der Leyen has said action will be initiated against Hungary.
Among the leaders who did not add their names to either the statement or the letter was Polish Prime Minister Mateusz Morawiecki.
Poland's ambassador to Berlin, Andrzej Przylebski, came to the defence of the government in Budapest, arguing that it was "evident and beyond doubt" that the Hungarian parliament had the right to protect schoolchildren by law from having to deal with issues such as homosexuality, saying: "This has nothing to do with intolerance, let alone persecuting homosexuals."