German TV apologises for smearing mud on clothes at flood site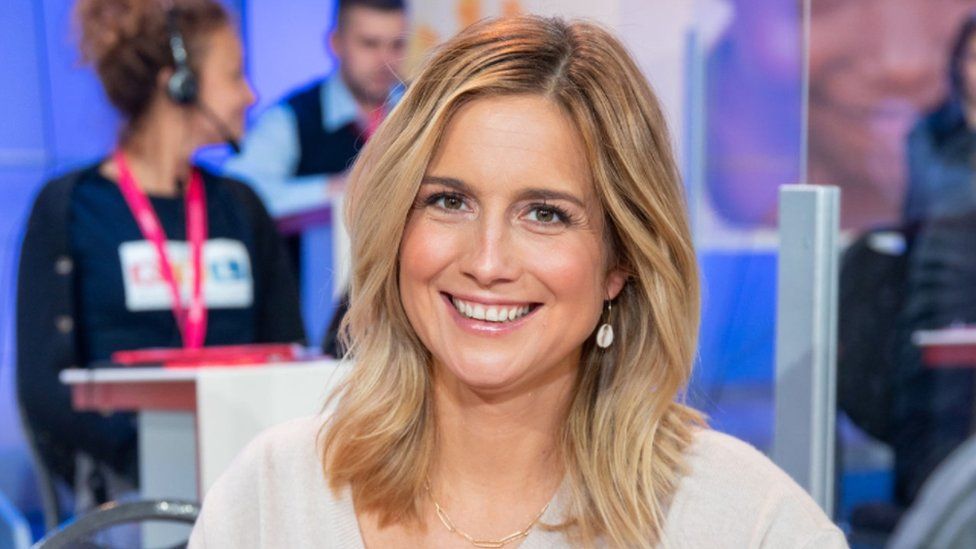 A German presenter has apologised after being caught smearing mud on her clothes moments before appearing on television from a town ravaged by last week's historic floods.
Susanna Ohlen, 39, said she acted after feeling "ashamed" of reporting from the town in her clean clothes.
The broadcaster RTL said she had been suspended for breaching its standards after the video went viral.
She had been reporting from Bad Münstereifel in North Rhine-Westphalia, where record rainfall destroyed homes and left dozens dead last week.
Ms Ohlen said she had been helping aid efforts in the days before filming for RTL's Good Morning Germany programme on Monday.
But before going on air, she felt "ashamed to stand in front of the camera in clean clothes", she said.
Without thinking, she said, "I smeared mud on my clothes".
At that point, a video of her bending down to spread dirt on her hands and clothes was apparently filmed by an onlooker and later posted to social media.
Apologising for her actions, Ms Ohlen said "this should never have happened to me" in her statement.
RTL said Ms Ohlen had been put on leave after the video came to its attention.
The broadcaster did not say whether further action would be taken.
Germany's worst flooding in decades devastated parts of the country last week, leaving at least 170 people dead and causing billions in damage.
Dozens are still missing as clean-up operations continue.
European leaders have blamed climate change for the floods, which have also affected Switzerland, Luxembourg and the Netherlands.