Afghanistan: Irish emergency mission helps 36 people out of country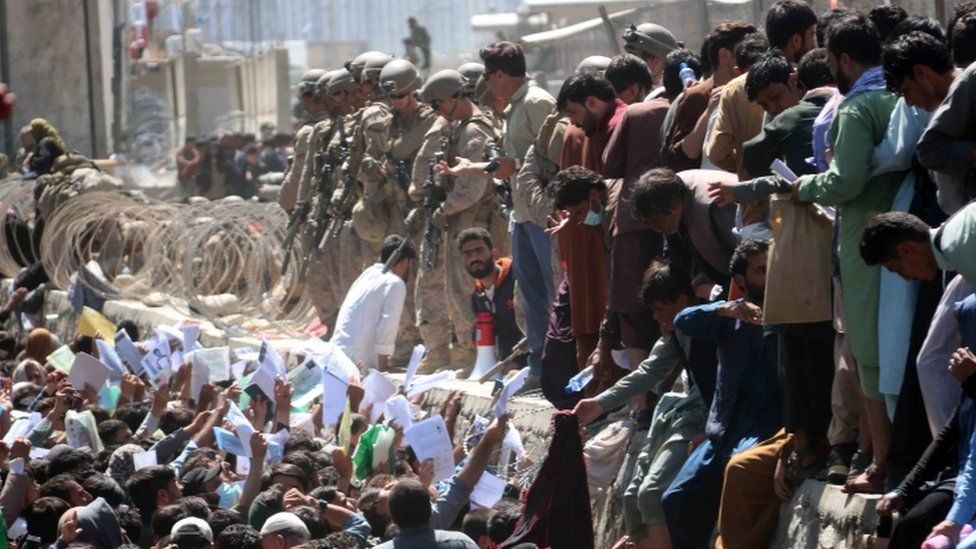 An emergency mission to help remove Irish people from Afghanistan has finished, with 36 leaving the country.
This week a group of two Irish diplomats and members of the Irish Defence Forces travelled to the country to carry out the evacuations.
It helped 26 Irish citizens and residents to leave the crisis-hit country.
Ten other people were helped out of Afghanistan as part of earlier efforts by the Irish government.
The Irish Ranger Wing, the part of the Irish Defence Forces which travelled to Afghanistan, is Ireland's special operations force.
The Irish Department of Foreign Affairs said the decision to withdraw from the country on Thursday was "made against the backdrop of an anticipated deteriorating security situation".
It said that in the past 48 hours it had been contacted by more people requesting assistance.
The department said it was aware of another 60 Irish citizens and their family members in the country and 15 Afghan citizens with Irish residency.
It said it would try to help Irish citizens, residents and their dependants in Afghanistan and advised against anyone travelling to Kabul Airport due to security concerns.
Foreign Minister Simon Coveney said he wanted to thank those involved in the evacuation for their "excellent work".
"I know there are many in Ireland today with deep concerns for family members, friends and colleagues who remain in Afghanistan," he said.
"I can give full assurance that the overall consular effort is continuing and we remain strongly committed to assisting those requiring ongoing consular support in Afghanistan."