Covid-19: 90% of adults in Republic of Ireland now fully vaccinated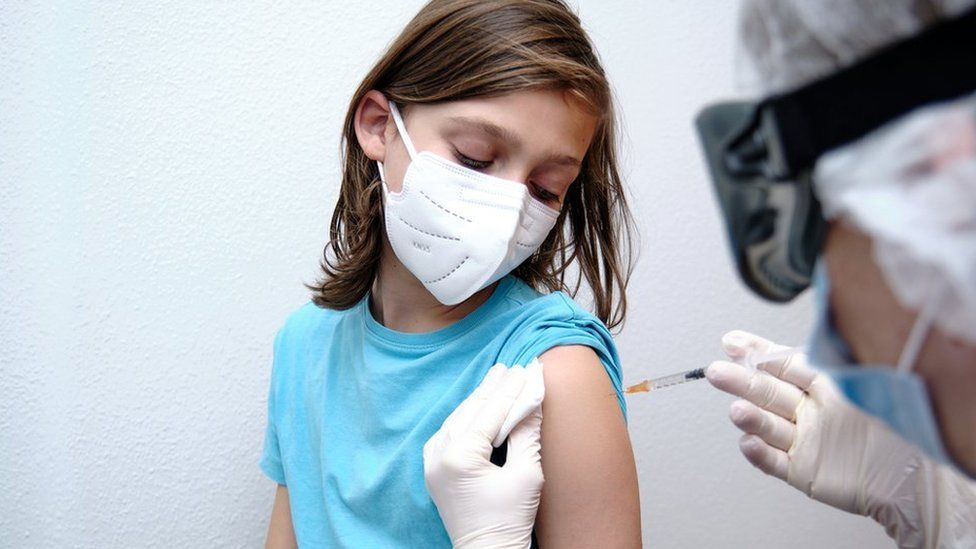 Nine in ten eligible adults in the Republic of Ireland have been fully vaccinated, the Irish health service has said.
More than 7 million vaccines are to have been administered in Ireland by Friday.
Taoiseach (Irish PM) Micheál Martin described reaching the 90% vaccination threshold and the seven millionth vaccine as "two major milestones".
The vaccine rollout is continuing, with children aged 12 and over now eligible.
Brighter news. Progress on a range of areas related to #COVID19. Today 90% of adults are fully vaccinated with 92.5% partially. Hospitalisations are trending downwards. 329 in hospital, 54 in ICU. Overall testing positivity reducing but high volumes in schools still. @HSELive

— Paul Reid (@paulreiddublin) September 10, 2021
On Friday, the chief executive of Ireland's Health Service Executive (HSE), Paul Reid, said hospitalisations in Ireland were "trending downwards".
Mr Reid said that, while positive Covid-19 tests were reducing, they remained high in schools.
There are currently 329 people in Irish hospitals with Covid-19 - 54 of whom are in intensive care.
The Irish government has set out a plan to remove almost all of its remaining Covid-19 restrictions by 22 October.
The National Immunisation Advisory Committee (NIAC) has recommended Covid-19 booster shots for people aged 80-years-old and over and those aged 65-years-old and older living in long term residential care facilities.
The booster campaign in Ireland is due to begin in the coming weeks.