French slave statue defaced in apparent racist attack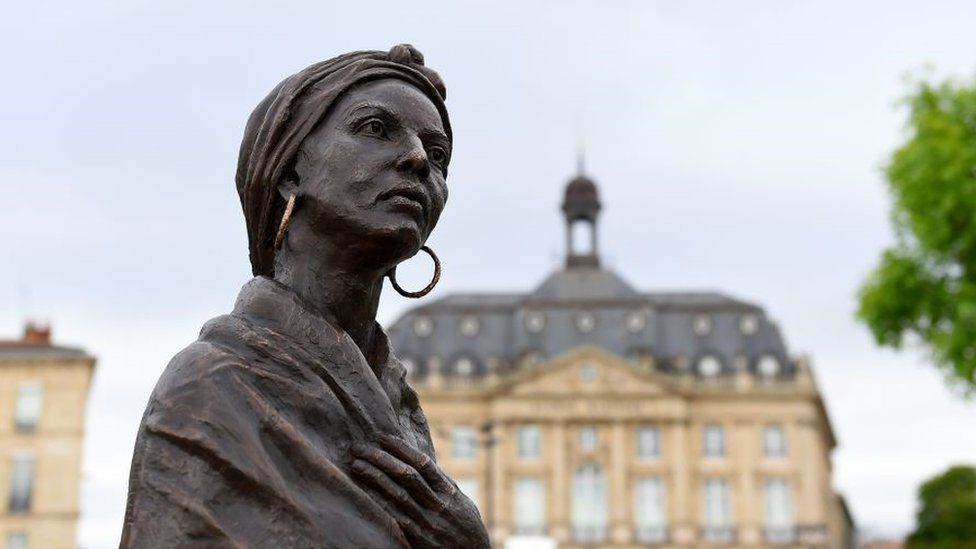 A statue of a black female slave in the French city of Bordeaux has been covered with white paint in an apparent racist attack, city officials said.
The bronze statue is of Modeste Testas, an African slave who was bought by a family in Bordeaux in the 18th century. She was later freed.
The statue was found defaced on Monday morning, but has now been cleaned.
Bordeaux city hall said it would file a criminal complaint, saying it was "probably racist" in nature.
Testas was sent to the Caribbean island of Hispaniola to work on a sugar plantation.
She was later moved to the United States and was freed after her French owner died. She then settled back in the western part of Hispaniola, which is now Haiti, and died at the age of 105.
The statue of Testas was inaugurated in 2019. It is one of a number of gestures aimed at addressing the colonial past of Bordeaux, which was one of the country's major slave trading hubs.
The councillor in charge of heritage, Stephane Gomot, said that if racism was confirmed as the motive it constituted a "very violent attack on everything this statue represents", including "the memory of people deported by slave traffickers".
You may also be interested in: