Ikea customers and staff sleep in store after snowstorm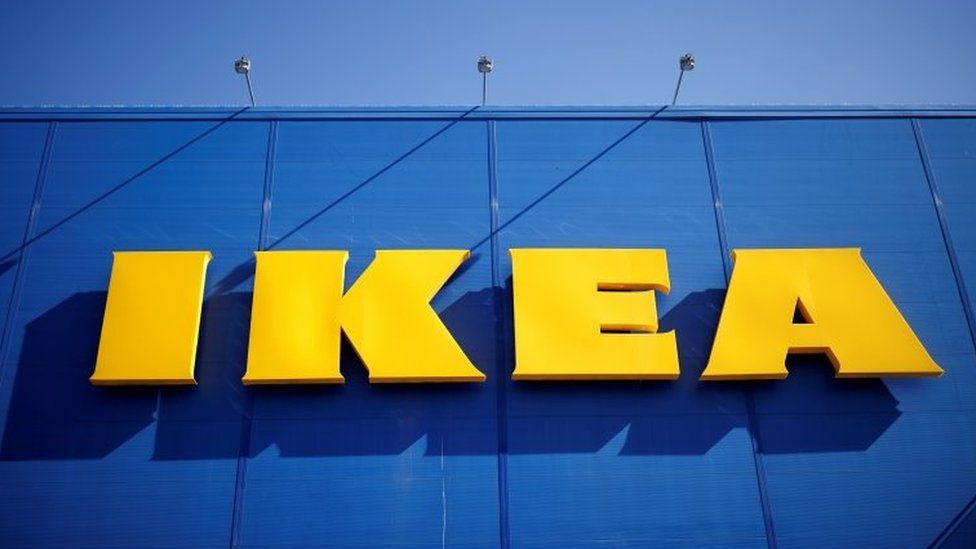 Customers and staff at an Ikea store in Denmark had the ultimate sleepover after getting stranded by a snowstorm.
Up to 30cm (12in) of snow fell in the city of Aalborg, leaving at least 25 staff and customers unable to go home.
So the group bedded down in the showroom, dined on the store's food and watched television.
Parts of northern Denmark were heavily affected by the snow, with 300 people spending the night in Aalborg's airport.
Police advised against driving in the region due to the weather conditions.
Several staff members from a toy shop next door also asked the Ikea store for shelter.
The store's manager, Peter Elmrose, said the group slept in the showroom, where there are beds, mattresses and sofa beds.
Erik Bangsgaard and his wife were among the customers trapped in the store.
"We gathered in the canteen, where we got food and drink, and there was television," he recalled.
The group was treated to a breakfast of cinnamon rolls and coffee before leaving the store.