Elle to stop promoting the use of animal fur in its magazines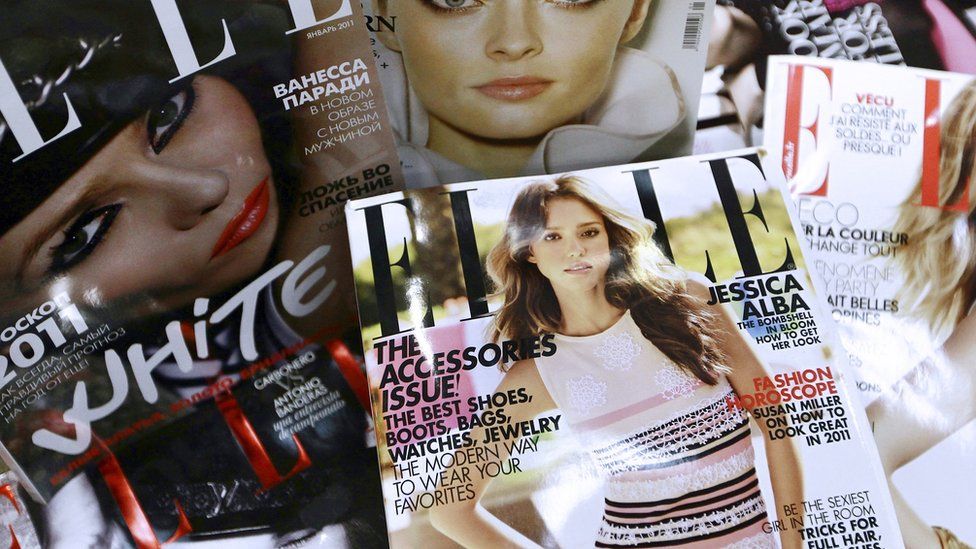 Elle has become the first major fashion publisher to pledge an end to the promotion of animal fur in its editorial and advertising content.
A senior executive said it was in support of animal welfare, and a reflection of changing tastes.
The magazine's 45 global editions have signed a charter written with animal rights group Humane Society and industry reform group Creatives4Change.
Thirteen editions have already implemented the charter.
A further 20 will join them at the start of 2022, and the remainder in 2023.
Animal fur industry advocates have argued that using synthetic fur is counter-intuitive, because it is made with plastics that harm the environment.
Fake fur coats are often created from polyester, which takes hundreds of years to biodegrade.
"Fur appears to be outdated and not fashionable anymore, and especially for the Gen Z, who is the golden target of fashion and luxury industry," said Valeria Bessolo LLopiz, Elle's international director, speaking at a conference in Oxfordshire.
"Gen Z wants fashion to be responsible, ethical and innovative, and that's what's happening," she added.
Founded in France in 1945, Elle is one of the world's largest fashion and lifestyle publications.
Among those welcoming the decision has been animal rights charity Peta.
"Fur promotions belong only in the back copies of fashion magazines from days gone by," said Elisa Allen, the group's UK director.
She also hailed British Vogue, InStyle USA, Cosmopolitan UK and Vogue Scandinavia's pledges to reject fur in their editorial content, and said she expected this would eventually extend to their advertising policies.
Several fashion houses and retailers have ditched the use of fur and skin, citing pressure from lobbying groups and consumers.
Most recently, in September, luxury group Kering announced that all of its brands would permanently stop using animal furs - four years after its star label, Gucci, made a similar move.
The group's houses - including Balenciaga, Alexander McQueen and Saint Laurent - have also phased out fur in recent years.