Albert Benaiges: Ex-Barcelona academy chief faces sex abuse claims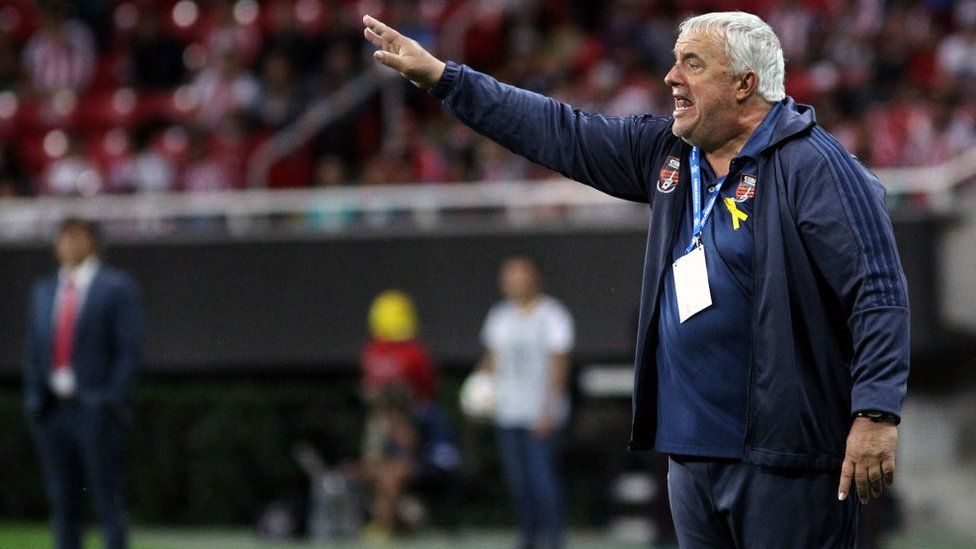 The former head of FC Barcelona's youth academy has been accused of historic child sex abuses, Spanish and Catalan media report.
According to the Catalan newspaper, Ara, the allegations against Albert Benaiges date back to the 1980s and 90s, when he worked as a PE teacher in the Les Corts district of the city.
One former student has made a formal statement to police and more are expected to follow in the coming days.
The 71-year-old denies the allegations.
The paper reported that there have been no allegations made by former players at the Barcelona academy, commonly known as La Masia, where Mr Benaiges worked from 1992 to 2011.
Among the accusations levelled against Mr Benaiges are claims that he exposed himself to students at the school, touched children, made them undress in front of classmates and that he showed them pornographic videos.
"I have never hurt anyone and if I have done it hasn't been intentionally," Mr Benaiges told Ara. "My conscience is very clear, I have never forced anybody and I have denounced paedophiles."
Catalonia's Minister for Education Josep González Cambray announced on Saturday that officials in his department have opened an investigation into the alleged abuses and pledged to support all those that come forward.
Writing on Twitter, Mr Cambray said that "school must be a space free of all violence. These situations are intolerable and we must act with the utmost firmness".
After leaving Barcelona in 2011, Mr Benaiges went on to work in the United Arab Emirates, Mexico and Japan.
Mr Benaiges rejoined Barcelona's academy earlier this year after Joan Laporta was re-elected as the club's president.
But he left the club last week over what club officials called "personal reasons". Ara reported that he was dismissed the day after the club learned of the paper's investigation.
First team coach Xavi told reporters that he was "surprised and stunned" by the allegations.
During his time in charge of the academy, Mr Benaiges oversaw the development of Barcelona's golden generation, bringing players including Lionel Messi and Andres Iniesta through to the first team.