Coronavirus pandemic: Antarctic outpost hit by Covid-19 outbreak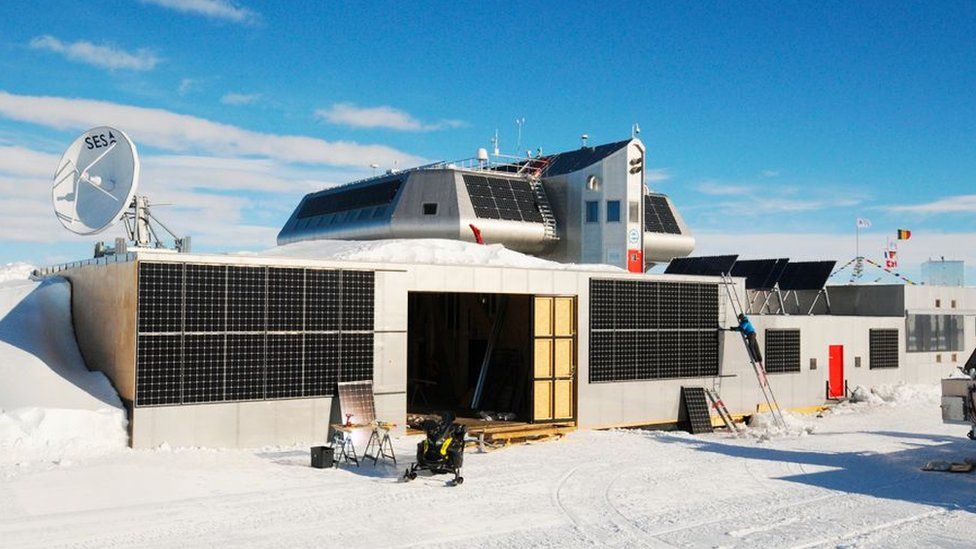 A Belgian scientific research station in Antarctica has been hit with an outbreak of Covid-19, despite workers being fully vaccinated and based in one of the world's remotest regions.
Since 14 December, 11 workers at the Princess Elisabeth Polar Station have caught the virus.
"The situation isn't dramatic," Joseph Cheek, a project manager for the International Polar Foundation, told the BBC.
"While it has been an inconvenience to have to quarantine certain members of the staff who caught the virus, it hasn't significantly affected our work at the station overall," Mr Cheek said.
"All residents of the station were offered the opportunity to leave on a scheduled flight on 12 January. However, they all expressed their wish to stay and continue their work," he added.
The IPF said that the first positive test was recorded on the 15 December, among a team that had arrived a few days earlier from Cape Town in South Africa.
Eleven people in total tested positive, according to the IPF. Three left the station in December while eight remain there - at present there are 30 members of staff at the station.
All residents at the base are required to be vaccinated before arriving and undergo several PCR tests.
Princess Elisabeth station is operated by the International Polar Foundation and went into service in 2009.
It isn't the first time research stations in Antarctica have been affected by a coronavirus outbreak.
Update 5th January: This article originally reported the number of people infected at 16. It has since been established that this number was incorrect and so we have amended this line in the story.