Danish spy chief Lars Findsen named as mystery leak suspect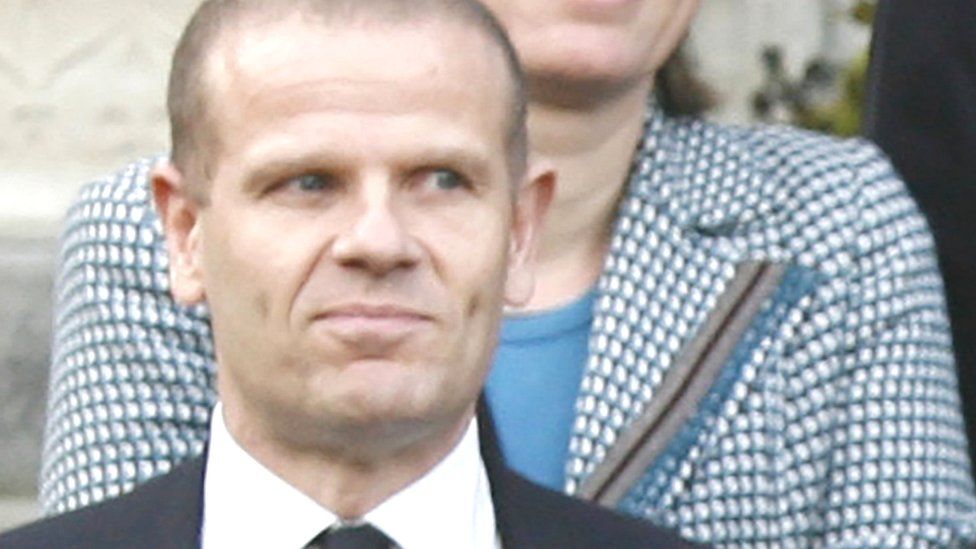 The head of Denmark's foreign intelligence agency has been in prison for a month for allegedly leaking highly classified information, local media have revealed.
Lars Findsen was arrested and charged over alleged leaks late last year. He has branded the charges "insane".
At the time Danish officials said four serving and ex-members of intelligence agencies had been arrested.
None of them were known publicly until Mr Findsen appeared in court on Monday.
"I want the charges brought forward and I plead not guilty. This is completely insane," Mr Findsen told reporters at the hearing.
All but Mr Findsen have now been freed in connection with the case, which centres on highly classified leaks to the Danish media, DR reported.
DR said Mr Findsen was arrested at Copenhagen Airport on the morning of 8 December. He was then charged with disclosing state secrets, a crime that amounts to treason and can carry a 12-year prison term, the report said.
The exact charges and nature of the alleged leaks have not been made public.
But the case against Mr Findsen, who had led Denmark's foreign intelligence agency since 2015, and its domestic counterpart before that between 2002 and 2007, has been described as unprecedented.
Danish prosecutors have not commented on the case, nor have lawyers for Mr Findsen.
The former head of the domestic intelligence agency, Hans Jorgen Bonnichsen, told DR he felt that authorities had "overreacted".
Describing the case as a tragedy, the former security official said it may harm Danish co-operation with foreign intelligence services.
Since Mr Findsen was named, Danish politicians have urged the government to brief them on the case, which they fear may have shaken confidence in the country's intelligence apparatus.
DR's report said several journalists have been questioned, while Mr Findsen had been provisionally remanded in custody until 4 February.
That year, an independent intelligence watchdog made accusations of serious wrongdoing, including allegations that Danish intelligence colluded with the US National Security Agency (NSA) to spy on private Danish citizens.
The case was investigated by a commission, which rejected the allegations and cleared Mr Findsen, whose suspension was lifted.