Anne Frank betrayal suspect identified after 77 years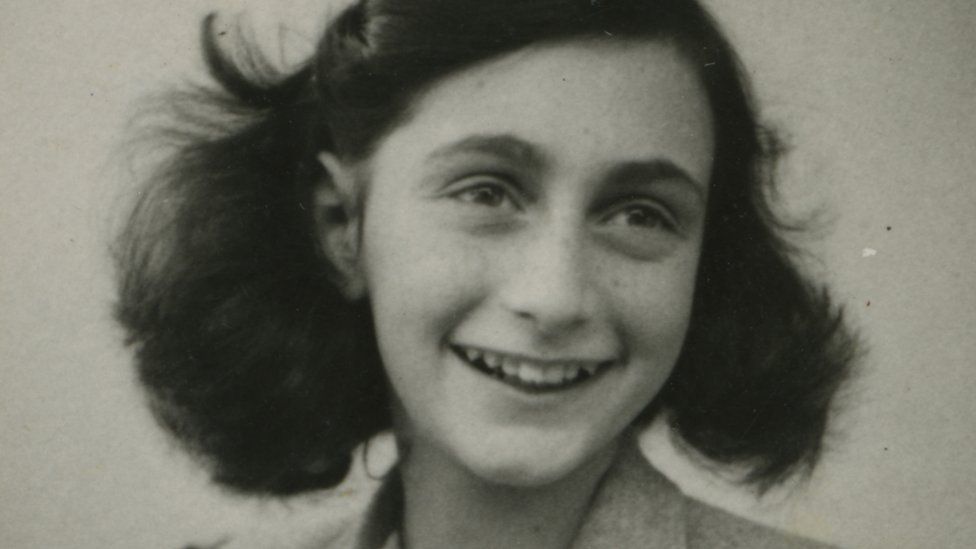 A new investigation has identified a suspect who may have betrayed Anne Frank and her family to the Nazis.
The Jewish diarist died in a Nazi concentration camp in 1945, aged 15, after two years in hiding.
Her diary, published after her death, is the most famous first-hand account of Jewish life during the war.
A team including an ex-FBI agent said Arnold van den Bergh, a Jewish figure in Amsterdam, probably "gave up" the Franks to save his own family.
The team, made up of historians and other experts, spent six years using modern investigative techniques to crack the "cold case". That included using computer algorithms to search for connections between many different people, something that would have taken humans thousands of hours.
Van den Bergh had been a member of Amsterdam's Jewish Council, a body forced to implement Nazi policy in Jewish areas. It was disbanded in 1943, and its members were dispatched to concentration camps.
But the team found that van den Bergh was not sent to a camp, and was instead living in Amsterdam as normal at the time. There was also a suggestion that a member of the Jewish Council had been feeding the Nazis information.
"When van den Bergh lost all his series of protections exempting him from having to go to the camps, he had to provide something valuable to the Nazis that he's had contact with to let him and his wife at that time stay safe," former FBI agent Vince Pankoke told CBS 60 Minutes.
The team said it had struggled with the revelation that another Jewish person was probably the betrayer. But it also found evidence suggesting Otto Frank, Anne's father, may himself have known that and kept it secret.
In the files of a previous investigator, they found a copy of an anonymous note sent to Otto Frank identifying Arnold van den Bergh as his betrayer.
Mr Pankoke told 60 Minutes that anti-Semitism may have been the reason it was never made public.
"Perhaps he just felt that if I bring this up again… it'll only stoke the fires further," he said.
"But we have to keep in mind that the fact that [van den Bergh] was Jewish just meant that he was placed into an untenable position by the Nazis to do something to save his life."
In a statement, the Anne Frank House museum said it was "impressed" with the investigation team's work.
Its executive director, Ronald Leopold, added that the new research had "generated important new information and a fascinating hypothesis that merits further research".
The museum said it was not directly involved in the investigation but had shared its archives and museum with the team.
As one of the bleakest periods in Dutch living memory, these claims linked to one of its most painful, pivotal moments, have unsurprisingly ignited some consternation.
"Defamatory nonsense," concluded Bart van der Boom from the university of Leiden.
Emeritus professor of Holocaust and Genocide studies at Amsterdam University Johannes Houwink ten Cate said if there were lists of Jews in hiding, they would have surfaced before now. He told investigators: "With big accusations you also need big evidence."
Earlier I visited the Anne Frank House - with special permission to film as cultural institutions are temporarily closed under Covid rules.
Clambering up the steep staircase, behind the original bookcase which disguised the entrance to the secret annex, I was struck by the silence.
The Netherlands is currently a polarised country, witnessing an emboldened far-right. Here, Anne Frank remains a reminder of the oppression and prejudice inflicted on sections of Dutch society in the not so distant past, and a warning of what can become of a nation overrun by fascists.
While there is still a degree of scepticism, and acknowledgement that we may never know the true identity of the betrayer, this tale serves as a warning - a lesson of what humanity may be capable of in its darkest time.
And Anne Frank's legacy lives on.