Denmark Covid restrictions lifted despite increase in cases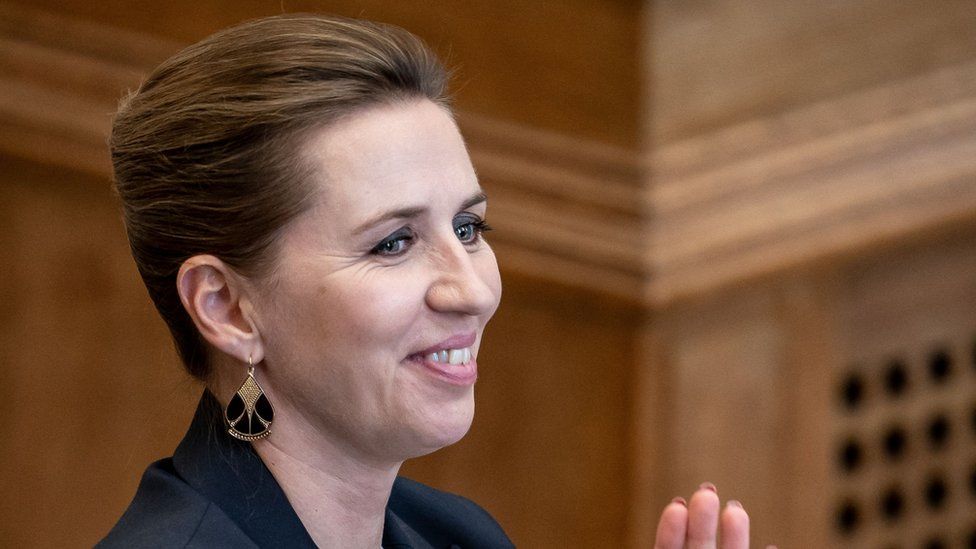 Denmark has lifted all of its domestic Covid-19 restrictions, including the wearing of face masks, making it the first European Union country to do so.
Nightclubs have reopened, late-night alcohol sales have resumed, and the Danish coronavirus app is no longer needed to enter venues.
While cases are still relatively high, the authorities say the virus no longer qualifies as a "critical threat".
That is due to the country's high vaccination rate, experts say.
More than 80% of the population over the age of five have had two vaccinations and over 60% have been given a third booster dose.
"With Omicron not being a severe disease for the vaccinated, we believe it is reasonable to lift restrictions," epidemiologist Lone Simonsen of the University of Roskilde told the AFP news agency.
From Tuesday, masks are no longer required in shops, restaurants, and on public transport. Limits on the number of people allowed at indoor gatherings and social distancing measures also come to an end.
The national Covid pass app is no longer required - although individual event organisers can still choose to make it a condition of entry.
By Adrienne Murray in Copenhagen
Here in Copenhagen there's a sense of relief that the restrictions have gone.
"Finally we can move on," says Henrik Parker, outside a local supermarket. Most people are vaccinated, he says, and it's time to accept that "corona will just be part of the society".
Among dozens of customers in the store, only a handful still wear face masks.
Pia Clement is one of the masked but says she mostly supports the restrictions being lifted.
"We also need to go back to normal," she says. "Otherwise it might never end."
But coronavirus is far from gone in Denmark. In fact, there are more cases than ever before. And that's now being driven by an even more contagious sub-variant of Omicron, called BA.2.
And yet despite the high number of cases, there seems to be little unease.
A nearby coffee shop is busy with customers and behind the counter an employee, Rikke, tells me she's glad she longer has to enforce rules.
"I'm not against restrictions, but I feel like it's the right time to lift them," she says. "Not a lot of people are in the hospital with it any more and a lot of people have had it already."
Some rare restrictions will remain in place - for example, for unvaccinated travellers attempting to cross the border from outside Denmark's free travel zone, or the use of face masks in hospitals and care homes.
Danish Prime Minister Mette Frederiksen welcomed the move, writing "good morning to a completely open Denmark" on Facebook and thanking the population for getting vaccinated.