Jean-Luc Brunel: Epstein associate found dead in Paris prison cell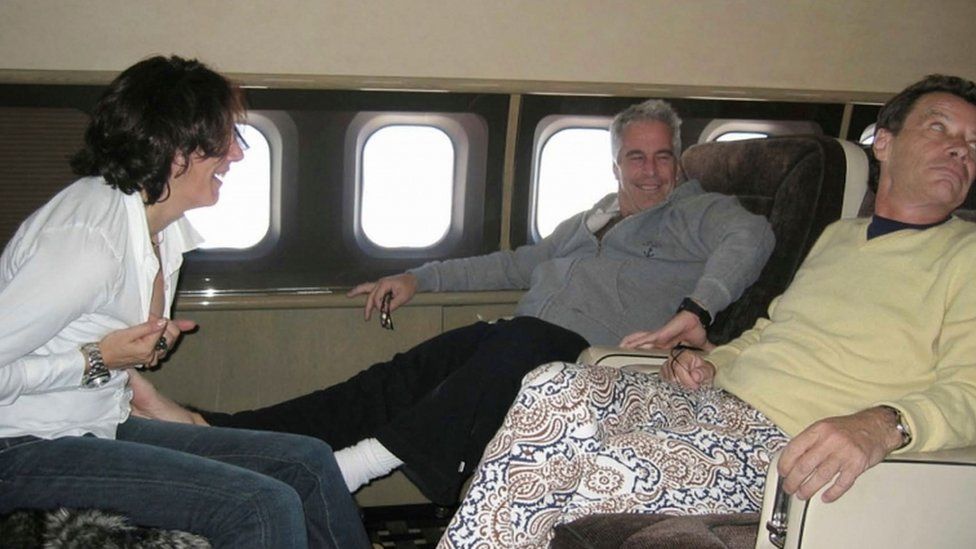 A French modelling agent and close associate of the late US financier and sex offender Jeffrey Epstein has been found dead in his prison cell in Paris.
Jean-Luc Brunel was found hanged in his cell in La Santé prison at 01:00 on Saturday, prosecutors told the BBC.
The 76-year-old had been held for over a year as he was investigated on suspicion of the rape of minors and trafficking of minors for sexual exploitation.
Brunel had denied any wrongdoing.
Brunel's lawyers said he had been "crushed" by the allegations, and blamed a "media-judicial system".
Brunel co-founded French modelling agency Karin Models in 1977, and MC2 Model Management in the US with funding from Epstein.
Brunel was detained at Paris's Charles de Gaulle airport in December 2020 as he was trying to board a flight to Senegal.
His arrest was part of a French inquiry into sex trafficking and sexual assault allegations against Epstein, focusing on potential crimes committed against French victims and suspects who are French citizens.
Prosecutors suspected Brunel of raping, sexually assaulting and sexually harassing multiple minors and adults. They also suspected him of transporting and housing young girls or young women for Epstein.
Epstein was already a convicted sex offender, having pleaded guilty to prostitution charges involving a minor in Florida in 2008.
A frequent companion of Epstein, Brunel was considered key to the French probe into alleged sexual exploitation of women and girls by the financier and his circle.
Brunel's alleged victims spoke of their disappointment at the news of his death.
Dutch former model Thysia Huisman, who has said Brunel drugged and raped her when she was 18, told the BBC it was frustrating that his alleged victims would never have their day in court.
"After more than two and a half years of fighting for justice, since I reported Brunel in September 2019, it's a huge disappointment he will never face a judge," she said.
One of Epstein's main accusers, Virginia Giuffre, who has alleged she had been forced into sex with Brunel, said his death had ended "another chapter".
She tweeted: "I'm disappointed that I wasn't able to face him in a final trial to hold him accountable, but gratified that I was able to testify in person last year to keep him in prison."