How will Russia attack in east Ukraine?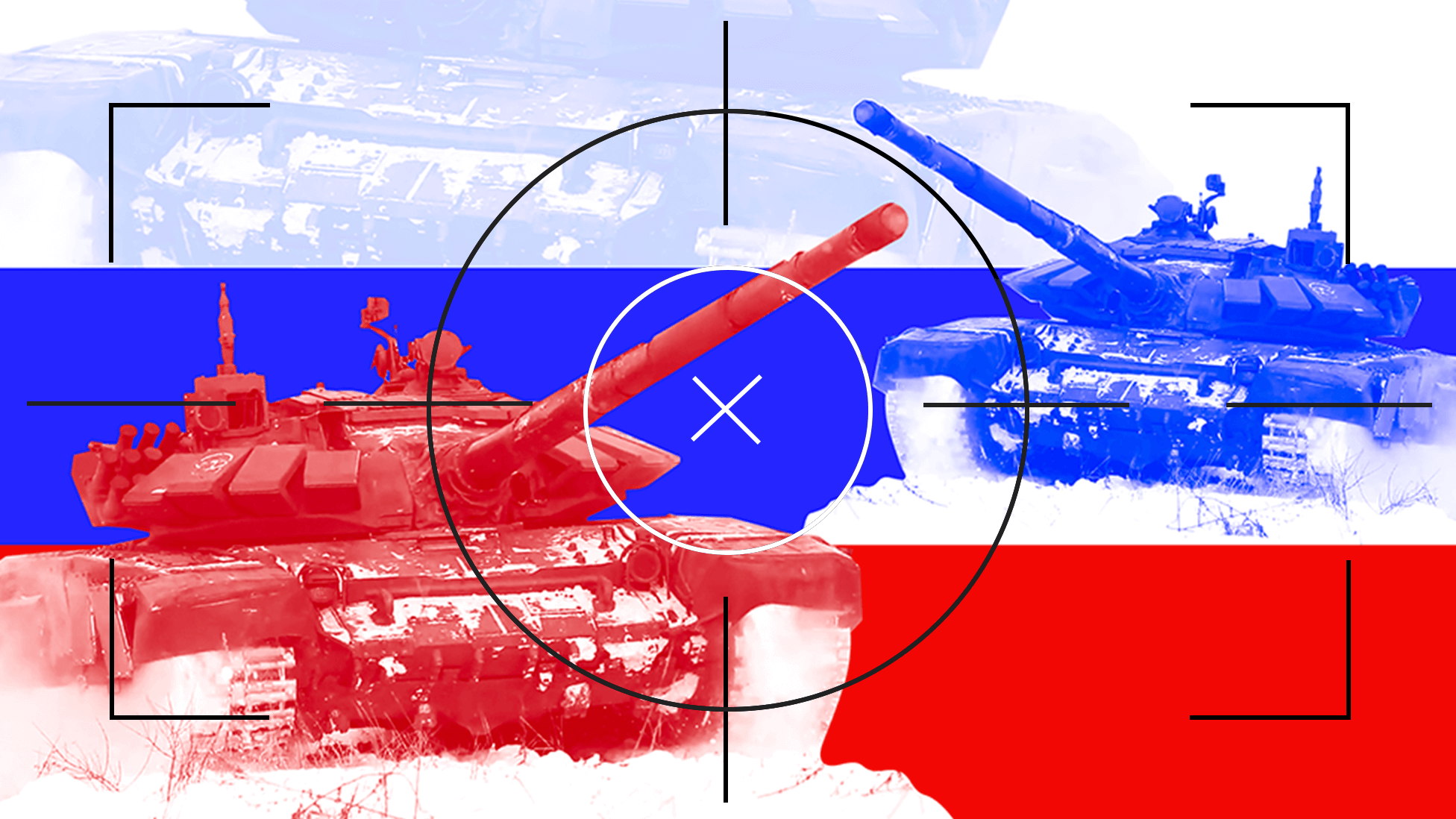 The conflict in Ukraine has shifted to the east of the country where Ukrainian forces are battle-hardened and well-prepared.
Analysts believe Ukraine's best units are in the east, and that they are dug into trench systems and other fortified positions.
So far, Ukrainian troops have strongly resisted the Russian advance, but they could be heavily outnumbered by Russian forces who are inching forwards in some areas.
Where will the key battles be fought?
Russian officials have said that the focus of its forces is now the "complete liberation" of the Donbas, broadly referring to Ukraine's eastern regions of Luhansk and Donetsk.
The open terrain in the east will pose challenges for the Russians as they attack.
With less wooded land in their way than in the north of the country, Russian troops may be able to advance with fewer obstructions.
But analysts say moving across open areas may expose Russian attackers to greater Ukrainian firepower.
The battle for Slovyansk is likely to be the next pivotal battle of the war, according to the Institute for the Study of War (ISW).
If Russian troops advancing from Izyum are able to take the town, they could then choose to advance east towards Severodonetsk to encircle a relatively small group of Ukrainian forces, or head further south to encircle a larger Ukrainian contingent.
If Mariupol falls to the Russians, more troops may also be available to push north into the area west of Donetsk.
How are the Ukrainians preparing?
Brigadier Ben Barry (retired), of the International Institute for Strategic Studies, says Ukrainian forces have had years to prepare their defences and that Russian troops may struggle to force them out.
"It's not just World War One-style trenches on the Ukrainian side, they will have also fortified key towns and villages they want to defend," he says.
Ukrainian armoured vehicles and other equipment are positioned in revetments, or earth banks, for protection, he says.
Many Ukrainian troops in the east are highly experienced - they have been holding back Russian separatists since the conflict of 2014.
Their numbers may also be boosted, should Ukraine's military chiefs re-deploy units no longer needed to defend Kyiv after Russia's withdrawal from the north.
Brigadier Barry says Russia is likely to make heavy use of artillery, to break down strong Ukrainian defences from the air before pushing forward on the ground.
Artillery is heavy weaponry designed to fire munitions much further than small arms,
Attacking Ukrainian troops head on with infantry, without a heavy artillery bombardment first, risks huge Russian casualties and greatly increases the risk of defeat.
Russia has a range of weaponry to draw on. In particular, self-propelled artillery, in which Russia dominates, will be "a very significant factor", says Brigadier Barry.
Self-propelled artillery has the appearance of a tank, but fires munitions upwards to then fall on to a target, rather than shooting directly at it.
It is more heavily protected than a towed gun, and can advance quickly when enemy defences break down.
Those opportunities to move forward may be rare, however, as front lines become semi-fixed in many areas.
"It could take on quite a bloody and attritional feel," says Brigadier Barry.
To pound Ukrainian positions from a greater distance, Russia has grad multiple rocket launcher systems and is likely to use them heavily.
Grads have 40 rockets which can be fired in as little as 20 seconds, and have already inflicted a catastrophic toll on civilian populations in some areas, reducing residential districts of Kharkiv, Mariupol and other cities to rubble.
Reports suggest thermobaric weapons have also been used by Russian forces in parts of Ukraine, including Mariupol in Donetsk and Izyum in Kharkiv.
They are much more devastating than conventional explosives of similar size, scattering a fuel mixture as a cloud, which then detonates, producing a huge fireball and massive blast wave.
Samuel Cranny-Evans, of the Royal United Services Institute, says they are "primarily designed for urban warfare" because the cloud of fuel mixture which is scattered after the initial impact can penetrate gaps in buildings before detonating.
If Russian artillery is successful in destroying key Ukrainian defences, Russia is likely to use infantry with small arms and a range of wheeled and tracked vehicles, together with tanks with heavy fire power, to lead advances across terrain swept by Ukrainian fire.
Air power in support could include fighter bombers and attack helicopters.
Ukraine's foreign minister, Dmytro Kuleba, says the fighting "will remind you of the Second World War".
War in Ukraine: More coverage
What could hold Russia back?
Analysts say it is unclear whether Russian forces have addressed the serious logistical problems they encountered in the first weeks of this campaign.
Troops struggled with insufficient fuel, food, water and basic equipment, such as radios and cold weather clothing.
"The key will also be training, motivation and leadership. The Russians did not perform well around Kyiv and we just don't know whether they have learned the lessons," says Brigadier Barry.
Reports also suggest that Russia has lost more than three times as much military hardware as Ukraine in the war so far.
How this might affect the war in the east is unclear, but replacing lost equipment could present serious challenges.
It estimates that Russia has lost more than 400 tanks, 20 aircraft and 32 helicopters, as well as hundreds of armoured vehicles and other equipment.
Smaller Ukrainian losses may reflect the size of Ukraine's armed forces, but may also signal tactical success.
Ukraine has captured significant amounts of Russian equipment, but it is unclear how useful it will be.
Michael Kofman, of the US-based Center for Naval Analyses (CNA), says: "It's going to be a while before this kit is serviceable, manned, and deployed where it makes a tangible difference. A few captured tanks or IFVs [Infantry Fighting Vehicles] do not an armoured brigade make."
In the long run, Russia may also have a crucial advantage, particularly if Western supplies to Ukraine continue to be restricted to defensive equipment.
Mr Cranny-Evans says: "For every Ukrainian grad rocket launcher or howitzer destroyed, in most cases, there are no replacements, they're gone. But Russia still has manufacturing capability - so for Russian troops, these things are not irreplaceable. So, as the war goes on, time begins to shift in Russia's favour."